Pope urges Europe to open doors to refugees during meeting with Lampedusa shipwreck survivors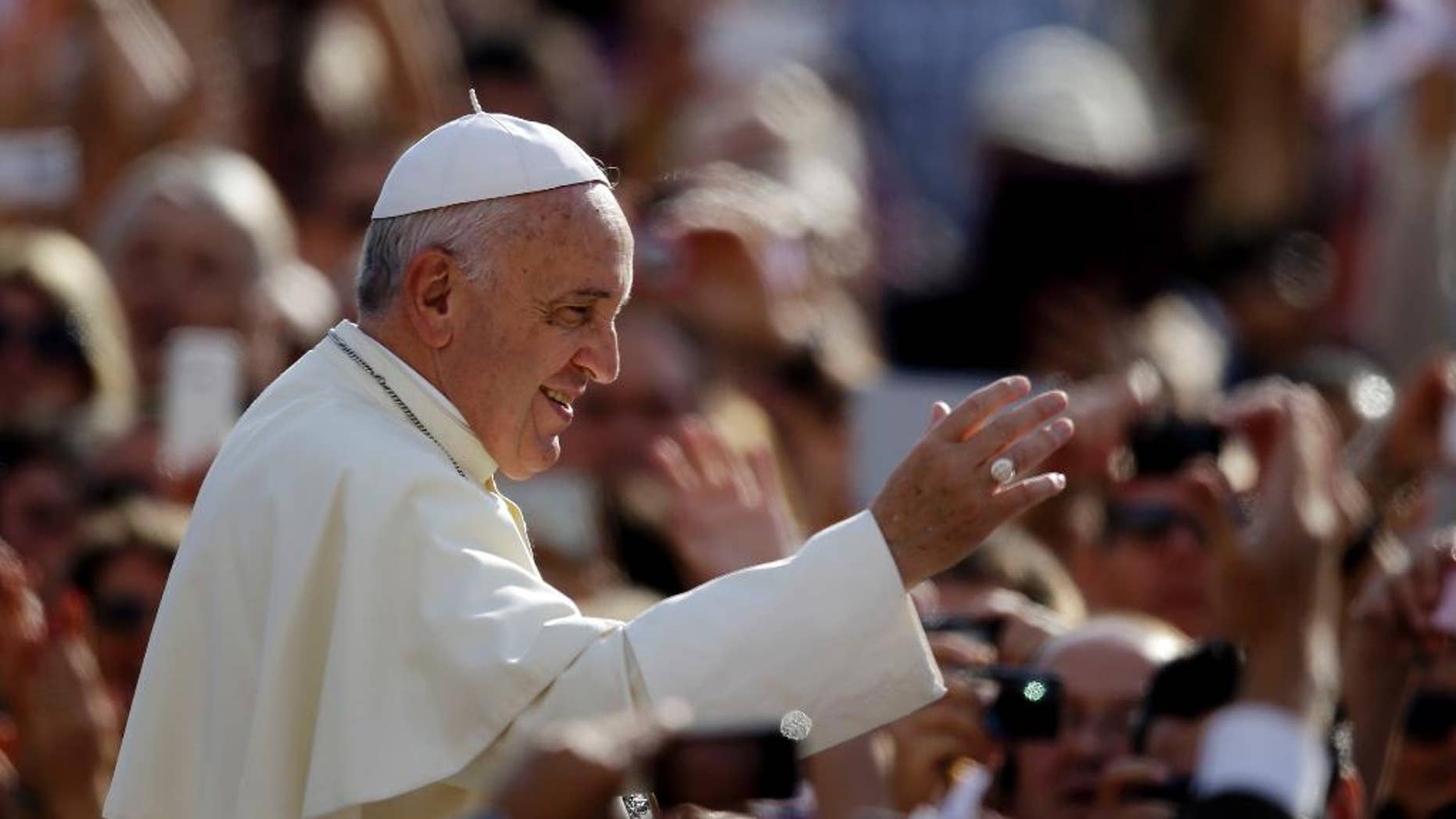 VATICAN CITY – Pope Francis has called for the Europe to open its doors to refugees as he marked the anniversary of a deadly migrant shipwreck off Sicily by meeting with survivors and relatives of the victims.
Around 370 people, most of them Eritrean and Syrian asylum-seekers, drowned on Oct. 3, 2013 when their smugglers' boat capsized off the island of Lampedusa. The tragedy jolted the EU and prompted Italy to beef up its sea patrols, which have rescued about 160,000 people this year.
On Wednesday, a few dozen relatives of victims and survivors of the shipwreck met with Francis before heading to Lampedusa for ceremonies to commemorate the anniversary.
Francis said: "I ask all the men and women of Europe to open the doors of their hearts."