Pope turns bishops' attention at synod to real-life family crises with appeal for Mideast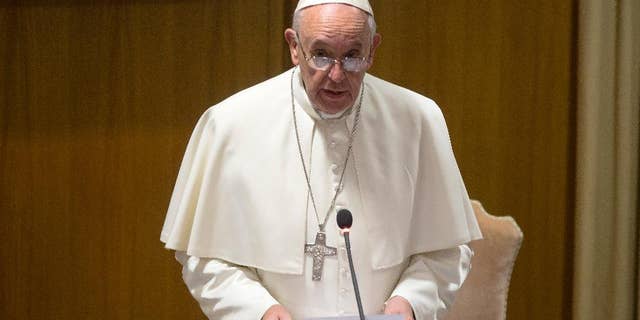 VATICAN CITY – Pope Francis has directed the attention of the world's bishops debating family life to crises facing families today: He denounced the escalation of conflicts in Syria, Iraq and elsewhere in the Middle East and urged greater diplomacy to end the "humanitarian crisis of enormous proportions."
Francis made the appeal at the start of Friday's meeting of some 270 bishops, including Mideast prelates and patriarchs.
Francis said: "War brings destruction and multiplies the sufferings of peoples. Hope and progress only come from choices of peace."
The bishops' meeting is discussing how to better care for families, including those forced by conflict or poverty to flee their homelands. The Vatican is particularly concerned about the flight of Christians from the Middle East, the land of Christ's birth.