Pope tells new cardinals to resist the allure of power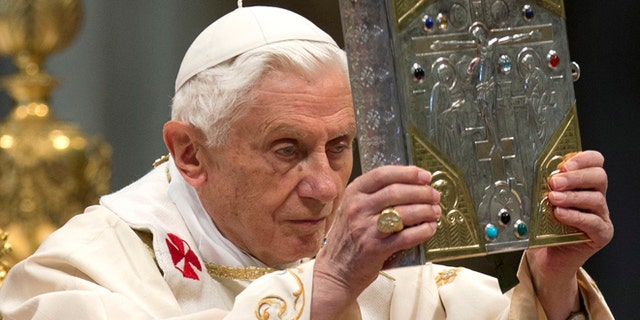 NEWYou can now listen to Fox News articles!
VATICAN CITY – Pope Benedict XVI has told his six new cardinals to resist the allure of power and instead be like Jesus and focus their work on spreading the Christian faith.
Benedict celebrated a Mass on Sunday in St. Peter's Basilica with the cardinals he formally elevated a day earlier. The six hail from Colombia, India, Lebanon, Nigeria, the Philippines and the U.S. — a broad geographic mix that helps even out the Europe-heavy College of Cardinals who will elect 85-year-old Benedict's successor.
In his homily, Benedict told his new collaborators that Jesus had no political ambitions. He said: "To be like Jesus, then, means not letting ourselves be allured by the worldly logic of power, but bringing into the world the light of truth and God's love."