Pope mulls crossing U.S.-Mexico border to show solidarity with immigrants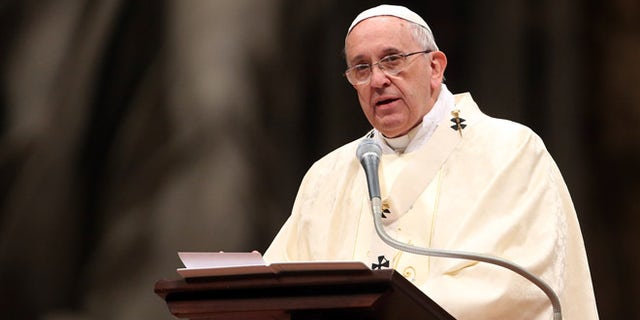 NEWYou can now listen to Fox News articles!
The U.S.-Mexico border may someday see a high-profile crosser – Pope Francis.
The intrepid pontiff raised the possibility that among his future trips could be entering the U.S. border from Mexico.
The pope, who made the comment while flying back recently from the Philippines, said he would do it to show solidarity with immigrants, according to the Latin Post.
"To enter the U.S. from the Mexico border would be a beautiful sign of brotherhood and help for immigrants," the pope said, according to the Post and other outlets.
There are some logistical factors, however, that the pope indicated he would have to address.
"To go to Mexico without visiting the Virgin (of Guadalupe) would be a drama. A war would break out, and there is no time," Francis quipped.
The Post noted that "the pope's comment resonated with Latino immigrants regardless, especially when the comment comes from the world's first Latin American pontiff."
The pope will be coming to the United States – via air transportation, of course – in September and stay here for six days. He is to stop in Washington D.C., where he will address Congress, Philadelphia and New York City, where he will be at the United Nations. Other stops in those locations are possible.
Last year, several news outlets reported that the pope considered visiting the U.S.-Mexico border after the influx of thousands of unaccompanied children coming all the way from Honduras, El Salvador, Guatemala, and also Mexico.
The pontiff has expressed concern for the critical situation of some 47,000 children who were put in the custody of the U.S. Border Patrol in dozens of facilities around the United States.
The sources highlighted the desire of the pontiff to visit the border area with the U.S. and see for himself the dramatic reality of illegal migration.
Follow us on twitter.com/foxnewslatino
Like us at facebook.com/foxnewslatino