Pope meets NFL Hall of Fame legends, promotes message of peace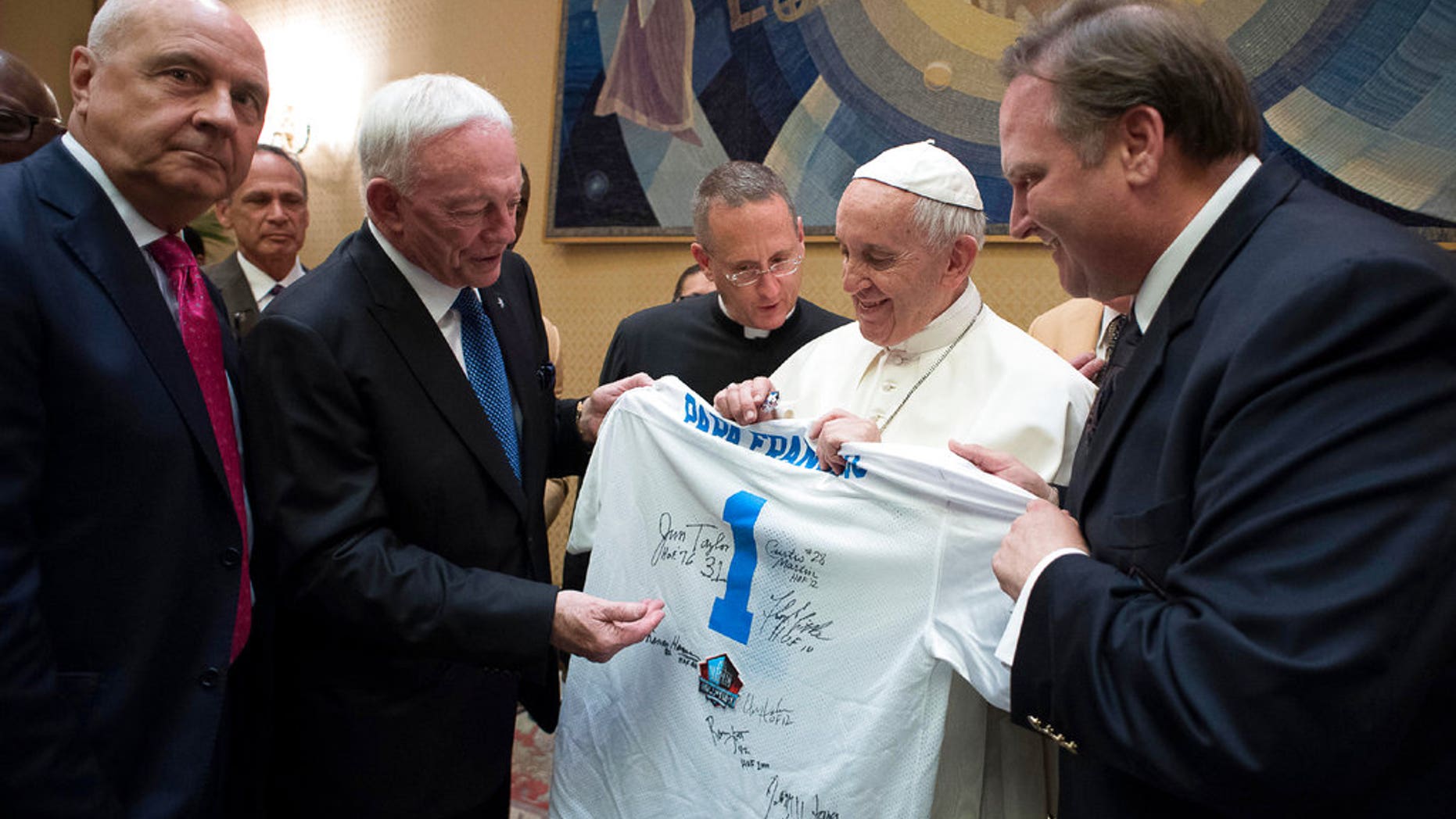 On a special trip to Rome, pro football hall of famers met with Pope Francis in the Vatican Wednesday morning.
Dallas Cowboys owner Jerry Jones -- who will be inducted to the Hall of Fame in Canton, Ohio, in August -- traveled alongside six previous hall-of-famers including Curtis Martin, Ronnie Lott, and Franco Harris.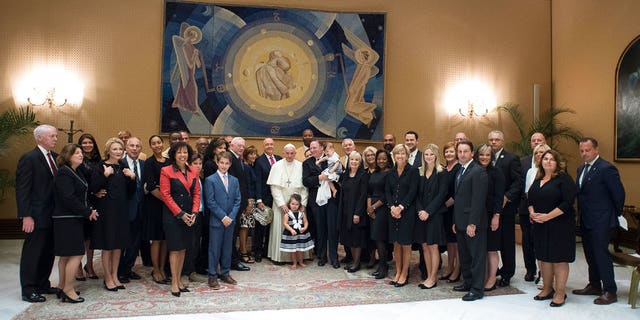 The pope is a long-time lover of "football" as it's known in Europe. In other words, soccer.
Pope Francis said "as many of you know, I am an avid follower of 'football,' but where I come from, the game is played very differently."
CARDINALS TO PLAY COWBOYS IN HALL OF FAME GAME
Following the meeting and their trip to the Vatican, the NFL players talked about their experiences. "It's just an unbelievable experience, said Floyd Little of the Broncos, "it's certainly a blessing to have the opportunity to be here at the Vatican, and meet the pope." Little continued, "I prayed for the first time in a long time in the Church. It was a great experience and I thank the Hall of Fame for allowing us to be here."
Curtis Martin, who played for the New England Patriots and New York Jets was also grateful for the trip. Martin said "just to have an opportunity to shake his hand, to just really feel his presence in person was one of the most memorable moments of my life."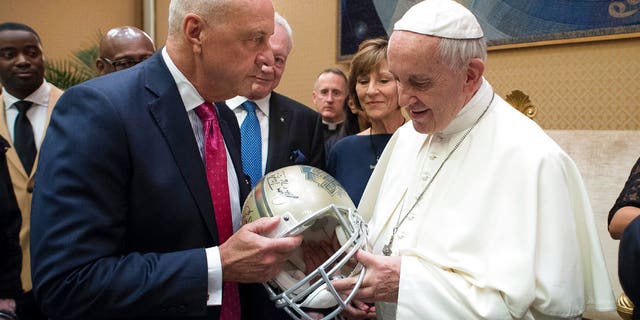 This was not the pope's first meeting with athletes. The pontiff has also met with other representatives of different sports teams over time, but in this meeting, he received some gear as well. The NFL players presented him with a signed jersey, with the number 1 and the name "Papa Francesco" as well as a helmet.
In the past, Francis has organized a "Match for Peace," in which soccer stars played in an exhibition game in Rome, and the Vatican hosted the first Global Conference on Sport and Faith in 2016, sponsored by the Sport at the Service of Humanity, the United Nations, and the International Olympic Committee.
At the meeting with the NFL, Francis' main theme was "teamwork, fair play and the pursuit of personal excellence." He said those values guide commitment on the field, and "these same values are urgently needed off the field, on all levels of our life as a community." According to Crux, Francis continued "they are the values that help build a culture of encounter, in which we anticipate and meet the needs of our brothers and sisters, and combat the exaggerated individualism, indifference and injustice that hold us back from living as one human family. How greatly our world needs this culture of encounter!"
VATICAN: POPE TO VISIT CHILE AND PERU IN JANUARY 2018
Jerry Jones' wife Gene said "it has been a magical day, Pope Francis has blessed the entire NFL and the Pro Football Hall of Fame," according to the Pro Football HOF.