Pope Francis: 'When I pray, sometimes I fall asleep'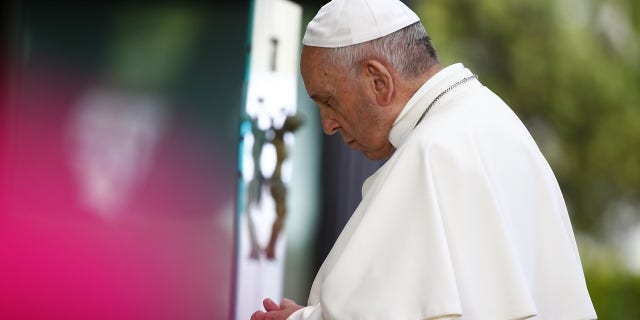 Pope Francis admitted on Tuesday he sometimes gets some shut eye while praying -- and he says he isn't the only one.
Francis' comical comment was caught during an episode of a Catholic TV2000 television program posted on YouTube, according to the Guardian.
"When I pray, sometimes I fall asleep," the 80-year-old pope said, adding that Saint Therese, the 19th Century French nun, also took a short snooze.
Francis is often seen bowing his head and closing his eyes for a long period of time while he prays, the Guardian reported. It's a clear contrast to his happy appearance when meeting children. Francis is also an early sleeper and riser, tucking into bed at 9 p.m. but waking up by 4 a.m.