Pope Francis: 'Value of human life has been lost' in the Middle East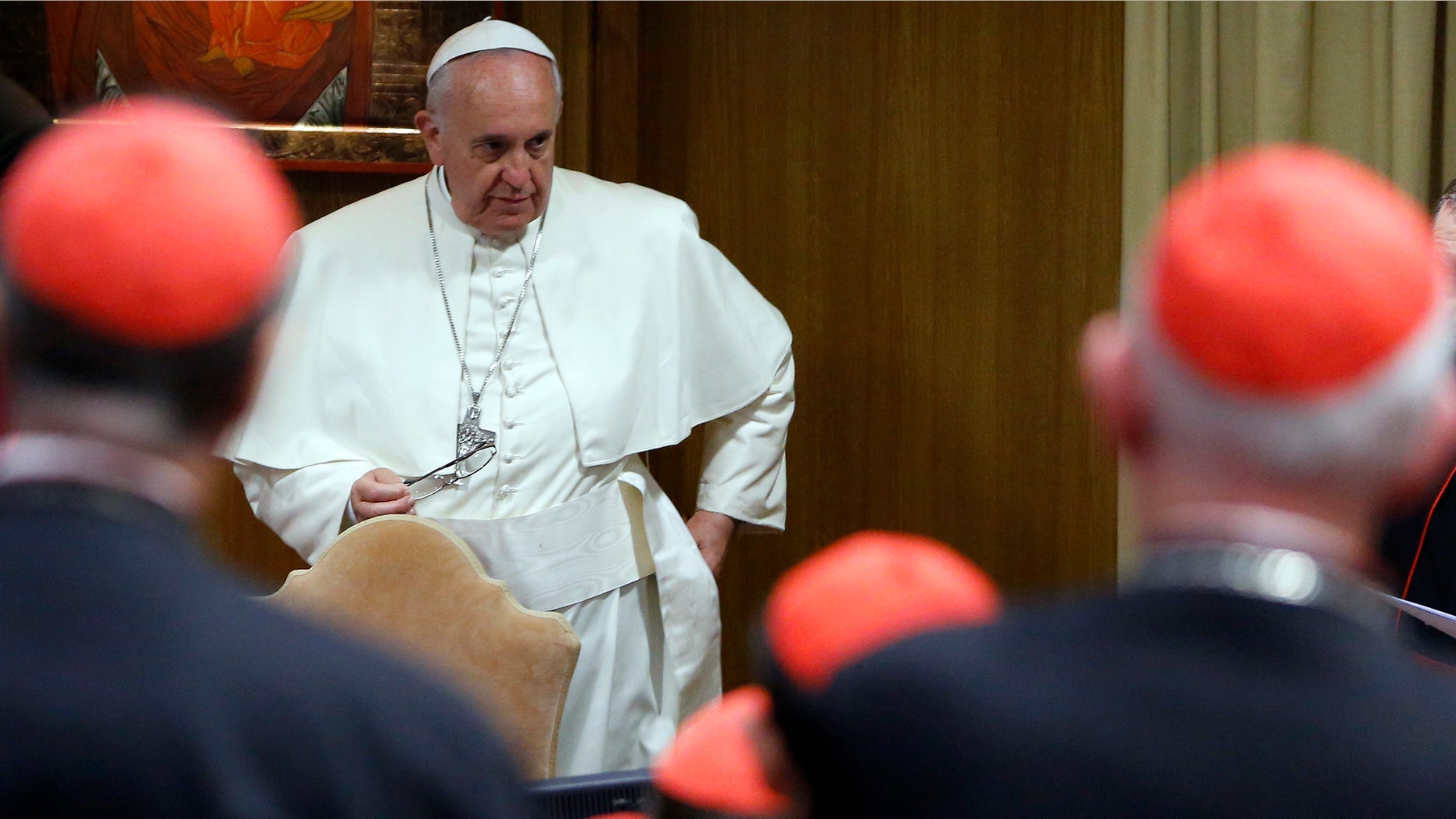 In a message that others echoed at a gathering of cardinals at the Vatican, Pope Francis expressed concern that the Middle East is seeing a level of terrorism that is unprecedented.
"It seems that the awareness of the value of human life has been lost," the pope said at the meeting with cardinals on Monday, according to Catholic News Service. "It seems that the person does not count and can be sacrificed to other interests. And all of this, unfortunately, with the indifference of many."
The key mission of the gathering was to approve the canonization of new saints and to talk about the tensions in the Middle East.
"We are witnessing a phenomenon of terrorism of previously unimaginable proportions," Francis said, according to CNS. "Many of our brothers and sisters are persecuted and have had to leave their homes, in a brutal manner, too."
"This unjust situation demands, beyond our constant prayers, an adequate response from the part of the international community as well," he said.
Others at the gathering discussed the need for world governments do more to prevent a possible "new genocide" in northern Iraq and Syria, and for Muslim leaders in particular to repudiate the Islamic State militants who are killing and exiling the region's Christians.
Secretary of State Cardinal Pietro Parolin told the special meeting of cardinals Monday that beyond a military response, governments must provide more humanitarian aid for refugees and address the core causes of the conflict: the flow of weapons to the region and instability stemming from the Israeli-Palestinian conflict.
Parolin also said Catholic leaders are particularly alarmed that western governments are offering visas to persecuted religious minorities. He said these Christians must be encouraged to stay in the region and be given security guarantees so they can return home.
In recent days, the terrorist group Islamic State, or ISIS, called on Muslims to kill Christians, and it said – through its online publication – that its mission will not stop until its flag flies from the obelisk in St. Peter's Square in Vatican City.
"At this point of the crusade against the Islamic State, it is very important that attacks take place in every country that has entered into the alliance against the Islamic State, especially the US, [the] UK, France, Australia and Germany," it reads, according to Christian Today.
"Every Muslim should get out of his house, find a crusader and kill him... And the Islamic State will remain until its banner flies over Rome."
Last month, Italian security authorities said they had heard chatter between two Arabic speakers who spoke about "demonstrative act…at the Vatican." Security was stepped up at the Vatican and its surroundings, according to International Business Times.
The Associated Press contributed to this report.
Follow us on twitter.com/foxnewslatino
Like us at facebook.com/foxnewslatino