Pope Francis set to visit Ecuador, Bolivia and Paraguay in July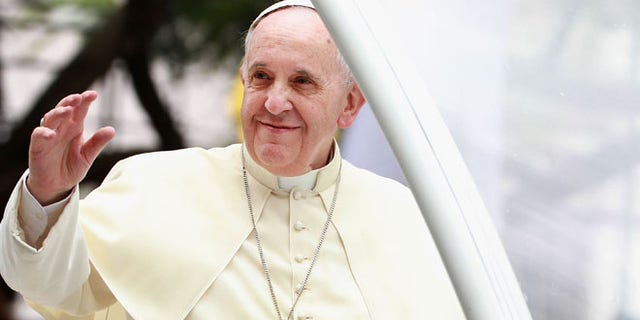 QUITO, Ecuador (AP) – Pope Francis' trip to Ecuador, Bolivia and Paraguay is set for July 6-12, though he will only spend six hours in Bolivia's capital due to the altitude, church officials say.
The 78-year-old pontiff is to arrive in Quito July 6 and meet that day with President Rafael Correa. He will say Mass the next day in Quito's Bicentennial Park, the Rev. Luis Cabrera, archbishop of Cuenca, told The Associated Press on Friday.
Francis will meet later on July 7 with educators and the public, Cabrera said, and will consult with priests and seminarians on July 8 at the Quinche shrine near Quito.
The pope is to fly that afternoon to La Paz, where Roman Catholic officials say he will spend just six hours due to the 13,100-foot (3,993-meter) altitude. He is to say Mass at the capital's sister city, El Alto.
The officials, speaking on condition of anonymity because they were not authorized to offer details, said Francis would spend two days in the eastern lowlands city of Santa Cruz.
Details of his July 10-12 Paraguay stay were not immediately available.
In September, Francis is to travel to the United States and at the end of the year he plans to visit the Central African Republic and Uganda.
Francis has said he hopes to visit his native Argentina, Chile and Uruguay in 2016. He has also promised to visit Peru and Mexico at some point in the future and said he would return to Brazil in 2017.
Like us on Facebook
Follow us on Twitter & Instagram