Pope Francis reaches out to atheists, agnostics in letter to newspaper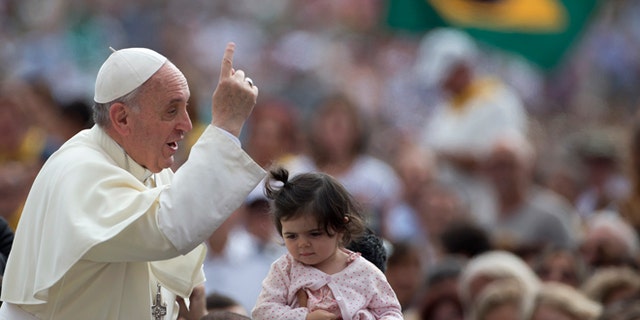 In an unprecedented move, Pope Francis reached out to atheists and agnostics, telling them that God will "forgive" them as long as they behave morally and live according to their consciences, the Telegraph reported.
Francis wrote a letter to the Italian newspaper La Repubblica under the byline "Francesco" as a response to editorials written over the summer by Eugenio Scalfari, an agnostic and the founder of the paper.
Scalfari had asked whether, "the Christian God forgives those who do not believe and do not seek faith," the Telegraph reported.
According to the report, Scalfari said he had not expected Francis to respond, "so extensively and so affectionately, with such fraternal spirit."
"To listen and to follow your conscience means that you understand the difference between good and evil," the Pope said.
His letter did not impress the Italian Union of Atheists and Agnostics, the Telegraph reported.
"Why should a non-believer seek legitimization from the Pope?" the association said. "What interests non-believers is certainly not 'forgiveness' from an entity whose existence we do not trust."