Pope Francis: Controversy Arises with Disgraced US Cardinal Bernard Law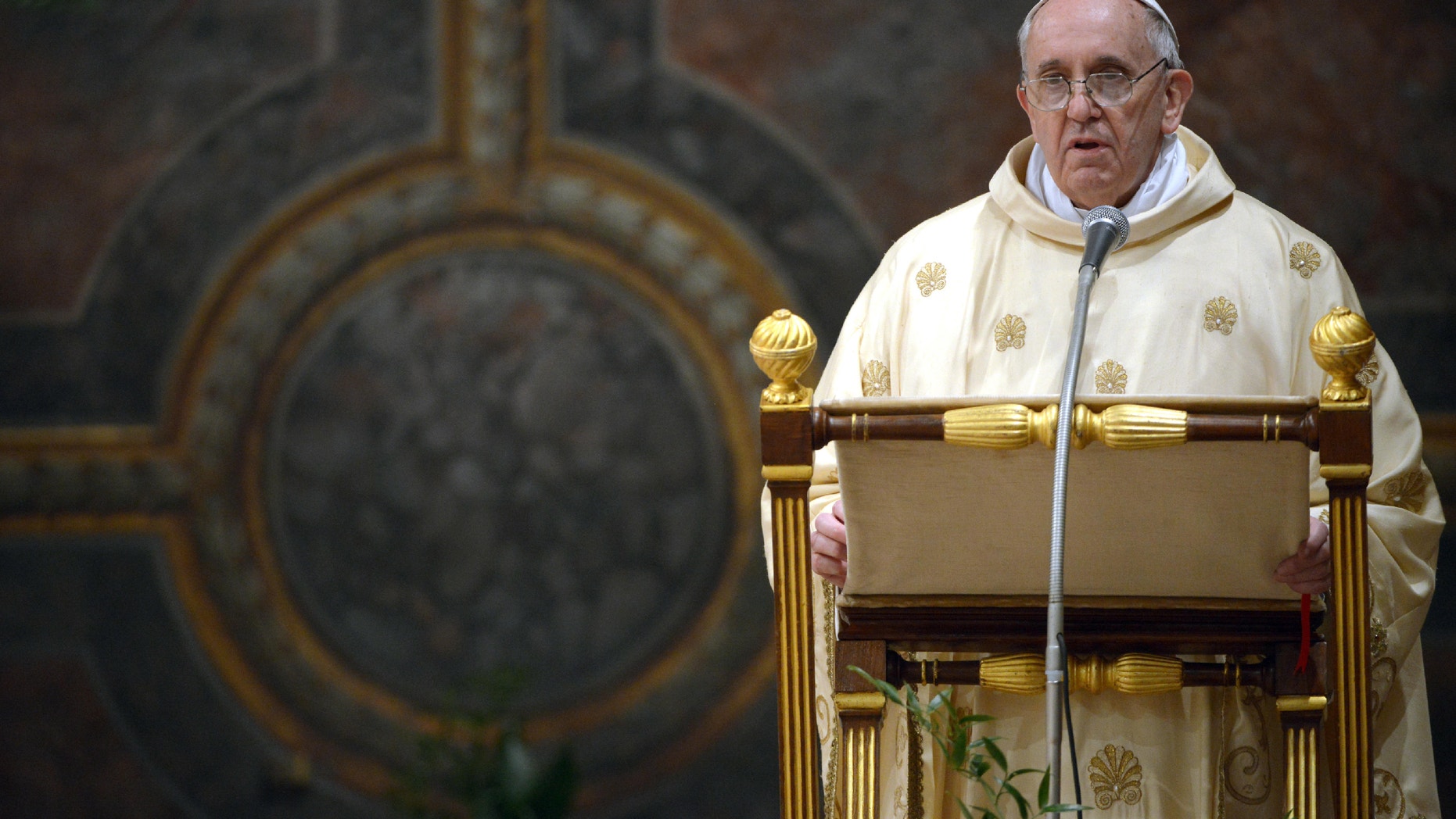 Hours after becoming the leader of the global Roman Catholic Church, Pope Francis had a brief, unscheduled visit to a basilica in Rome that is home to a former Boston Archbishop who was involved in the diocese's sex abuse scandal in 2002.
What transpired in the short interaction between the pope and Cardinal Bernard Law has become a point of contention between international media outlets and the Vatican.
Both the Italian newspaper Il Fatto Quotidiano and the British tabloid the Daily Mail reported that during Pope Francis' stop at the Basilica Santa Maria Maggiore, he was briefly greeted by Law. The pope then demanded that Law be removed and went on to command that "he is not to come to this church anymore," according to the Daily Mail.
Il Fatto Quotidiano reported that Pope Francis ordered Law to stop appearing in public at the basilica and that the new pope, "as his first act of purification," is preparing to send Law to a cloistered monastery.
A Vatican spokesperson, however, told the National Catholic Reporter that the reports of Pope Francis' order to move Law to a monastery are "completely and totally false."
The Vatican also responded angrily Friday to rumors of Pope Francis' alleged involvement during Argentina's 1976-1983 military junta, which it called "defamatory" and an "anti-clerical left-wing" campaign and said no credible allegation had ever stuck against the new pontiff.
The 81-year old Law stepped down from his post as Archbishop of Boston in 2002 in the midst of the sexual abuse scandals in the United States, where he was accused of actively covering up for a number of pedophile priests.
After his resignation, Law was given an honorary position at the basilica where he resides in the cathedral's apartment complex.
Sexual abuse scandals have rocked the church for over a decade – both in the U.S and in Europe – and will be one of the issues that many hope the new pontiff will address.
"I would like to see this pope stand up and say to those cardinals, 'You need to square this away and change everything that was covered up,' " Ken Smolka, a 70-year-old retired actor who claimed in a lawsuit he was abused as a teen by a Jesuit priest, told the Associated Press. "You need to get them on their knees, and let them spend the rest of their lives on their knees praying for the victims."
Pope Francis, who has already set the tone for a new era of humility and compassion, is likely to be sensitive to the plight of clergy abuse victims and aware of the need to work with the worldwide church to prevent more abuse, said Christopher Ruddy, an associate professor at Catholic University of America. Meting out punishment to individual cardinals, however, is much less likely, Ruddy said.
"My sense is that if a bishop really wanted to dig in his heels, it would be very difficult to get him to resign. We have this idea that the pope says something, and everybody just leaps. It doesn't really work that way," Ruddy said. "The bishops themselves have certain rights under church law and they have authority, so that's a hard thing to talk about."
The new pontiff, who comes from Latin America where the clergy abuse scandal has been more muted, will likely lean on the American cardinals for advice when it comes to handling the crisis — particularly Boston Cardinal Sean O'Malley, who was instrumental in setting up a meeting between alleged victims and Pope Benedict XVI in 2008.
O'Malley himself voiced confidence in Pope Francis' willingness to address the clergy abuse crisis at a news conference in Rome.
"This is a man who has a great sense of mission, and he values transparency," O'Malley said Thursday. "He will further the process of healing."
The Associated Press contributed to this report. 
Follow us on twitter.com/foxnewslatino
Like us at facebook.com/foxnewslatino