Pope Francis admits he falls asleep sometimes while praying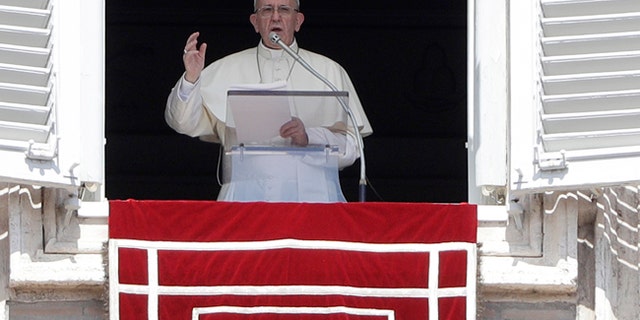 God's eyes never close – but the pope's sure do.
Pope Francis admitted that he sometimes falls asleep while praying but claims saints have also been known to nod off.
"When I pray, sometimes I fall asleep," he admitted Tuesday during an appearance on a series called "Our Father" hosted on the Vatican television station TV2000.
"Saint Teresina of the Baby Jesus also did so. She used to say that the Lord, God, the Father, likes it when somebody falls asleep," he added about the 19-century French nun, according to the Telegraph.
The 80-year-old Argentinian pontiff also pointed to the Bible while discussing his Holy sleep habits, which include going to bed at 9 p.m. and waking up at around 4 a.m.
"There is psalm 129 … that says that I am before God like a child in the arms of his father," he said. "This is one of the many ways in which the name of God becomes sanctified — feeling like a child in his arms."
The pope gets through his busy day by napping after lunch, according to Vatican sources.