Pope criticizes 'fake news', calls it a 'grave sin'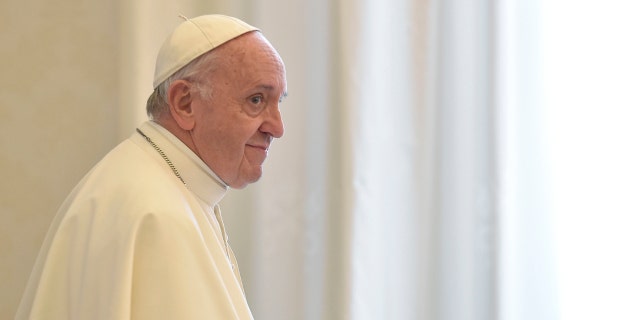 NEWYou can now listen to Fox News articles!
Pope Francis had a message this weekend for journalists spreading so-called "fake news": you're committing a "very serious sin."
Speaking to the Catholic media on Saturday, the pope criticized journalists who sensationalize the news and bring up old scandals in their reporting, calling their actions a "grave sin that hurts the heart of the journalist and hurts others."
The pope said he believes that journalists perform a "fundamental" mission and reminded them to provide correct, complete and precise information and to avoid one-sided reporting.
"There is an urgent need for news communicated with serenity, precision, and completeness, with a calm language, so as to favor a fruitful reflection; carefully weighted and clear words, which reject the inflation of allusive, strident and ambiguous speech. It is important that, methodically and with patience, criteria of judgment and information be offered so that the public is able to understand and discern, and is not stunned and disoriented," Francis said.
Francis has been vocal about pressing political issues in the past including on immigration and the refugee crisis.
In a letter sent to the heads of state and government, the pope called on politicians to stop inciting violence and racism by spreading the fear of immigrants, The Hill reported.
The pope's comments on the media come ahead of his upcoming annual communications message which he is reportedly is going to dedicate to addressing "fake news."
The Associated Press contributed to this report.