Pope: Christians can promote political dialogue in Europe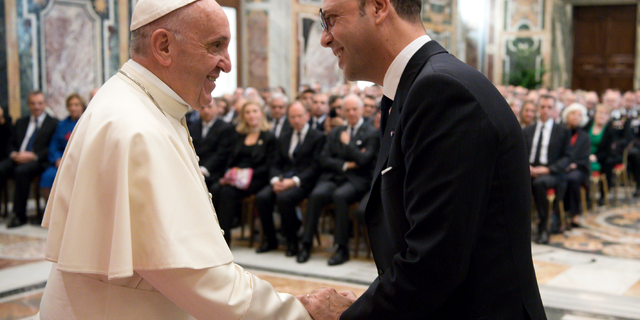 VATICAN CITY – Pope Francis says that Christians can help shape Europe's future by promoting political dialogue "especially where it is threatened and where conflict seems to prevail."
The pope's fifth speech on Europe on Saturday comes a day after the regional parliament in Catalonia made a unilateral declaration of independence from Spain, and as Britain negotiates its exit from Europe after four decades.
Francis told church and political leaders that politics, rather than promoting dialogue as it should, "is becoming instead a forum for clashes between opposing forces."
He cited the prominence of extremist and populist groups that "make protest the heart of their political message, without offering ... a constructive political project."
He said Christians can help by underlining that Europe is "made up of people," not institutions and statistics.