Polls Open in Second Round of Egypt Parliament Vote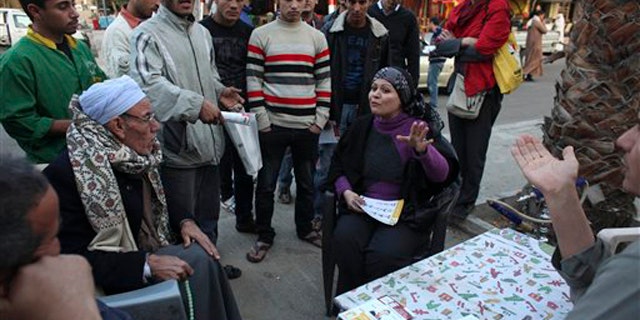 NEWYou can now listen to Fox News articles!
CAIRO – Egyptians in nine provinces have begun voting in the second stage of the first parliamentary elections since a popular uprising ousted President Hosni Mubarak in February.
Dozens of people are lining up under campaign posters outside a school near the Pyramids in Giza on Wednesday, waiting to cast their ballots and dip their finger in purple ink to prevent double voting.
Islamist parties dominated the first round of voting which started last month, with the Muslim Brotherhood's political arm taking 47 percent of the contested seats and the ultraconservative Al-Nour party taking 21 percent. The liberal Egyptian Bloc took nine percent.
The second round, which continues through Thursday, will decide 180 seats in the 498-seat lower house. The third and final round is scheduled for early January.