Polls close in UK Labour Party's divisive leadership vote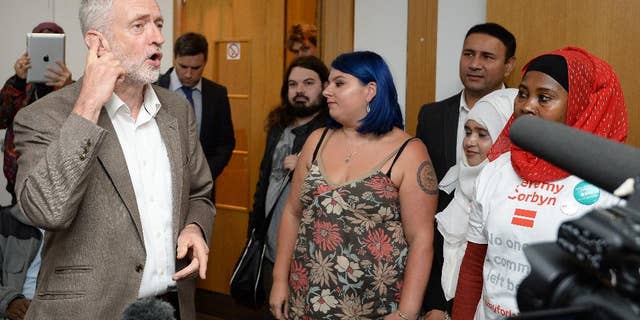 NEWYou can now listen to Fox News articles!
LONDON – Voting has closed in the race to lead Britain's main opposition Labour Party — a bitter contest that pits left-wing incumbent Jeremy Corbyn against challenger Owen Smith.
Some 640,000 members and supporters had until noon Wednesday to cast ballots. The winner will be announced Saturday.
Corbyn was elected last year and has strong support from the party grassroots. But most Labour legislators think he cannot win a general election.
They passed a no-confidence vote in Corbyn, but he refused to resign, sparking a leadership challenge.
Corbyn says he'll try to unite the party if, as expected, he is re-elected.
His opponents doubt he can do it. Smith said Labour faces a choice "between renewing our party to pursue unity and power, or satisfying ourselves with ongoing division and opposition."