Poll: Turks divided on Erdogan ahead of upcoming presidential election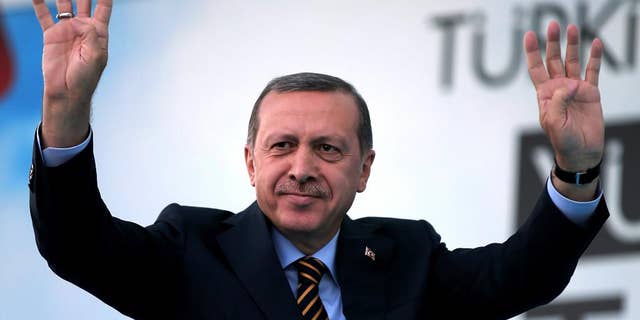 ANKARA, Turkey – An opinion poll shows Turks are divided on how they feel about Prime Minister Recep Tayyip Erdogan ahead of his bid to become president in an upcoming election, and about their country's direction.
The Aug. 10 ballot will be the first time Turkish voters directly elect their president, and Erdogan, whose moderate Islamist AKP party has dominated Turkish politics for more than a decade, is a strong favorite.
The Pew Research Center survey released Wednesday has 48 percent of respondents saying Erdogan has a good influence on the country and the same percentage saying he has a bad one.
The survey polled 1,001 people from April 11-May 16 and has a margin of error of 4.5 percentage points.