Political tensions mount in Myanmar as police seize control of ruling party headquarters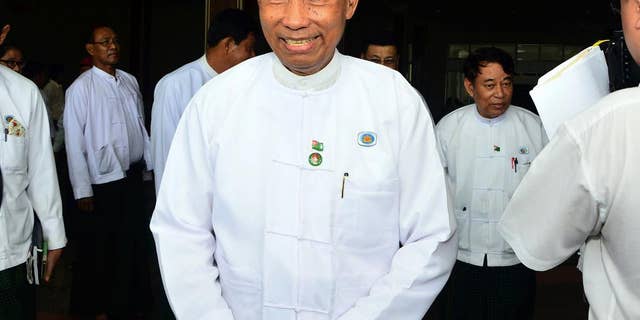 YANGON, Myanmar – Security forces have seized control of the headquarters of Myanmar's ruling party as rifts between party members intensified ahead of upcoming general elections.
Tensions have been building for months between President Thein Sein and Parliament speaker Shwe Mann, both of whom have expressed an interest in leading the country.
An internal meeting was held at the Union Solidarity and Development Party headquarters Wednesday to announce the selection of candidates for the Nov. 8 polls.
The local news site, Irrawaddy, said it was announced that Shwe Mann had been dismissed as the party chairman — infuriating some members.
His whereabouts were not known Thursday, but a witness said his home security officer was questioned by the chief of police.
Witnesses say some party members were prevented from leaving the building.