Polish Air Force Unit Disbanded Due to 2010 Crash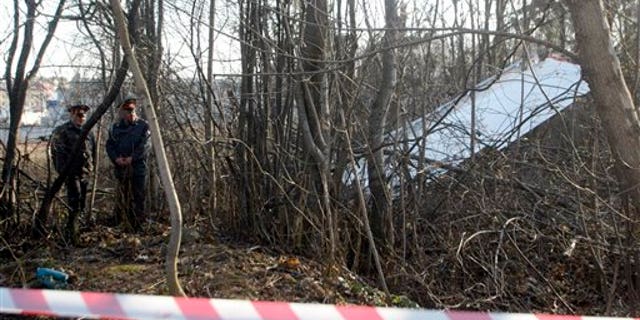 WARSAW, Poland -- Poland's government disbanded an air force regiment and fired some high-ranking officers Thursday after an official report blamed poor pilot training and lax security procedures for a plane crash that killed President Lech Kaczynski and 95 others.
The moves came as part of the government's crackdown related to last week's Polish report on the causes of the plane crash in Russia in 2010. The country's defense minister also resigned.
Tomasz Siemoniak, Poland's new defense minister, said Thursday that the air force's Special Regiment 36, which is responsible for transporting top state officials, is being disbanded and that three generals and 10 other officers responsible for the training of air force pilots have been fired.
Prime Minister Donald Tusk said those fired include Poland's deputy defense minister, Gen. Czeslaw Piatas.
"For some people this will be an earthquake. For others it will be the end of their careers," Tusk said at a news conference with Siemoniak.
Tusk suggested that more dismissals could still come as a result of the findings by experts who investigated the causes of the crash. The report itself, however, did not directly name those responsible.
Government flights will now be handled by Poland's national commercial airline, LOT, Tusk said.
Last week, Siemoniak's predecessor, Defense Minister Bogdan Klich, resigned as a result of the plane crash report.
The aircraft crashed in Smolensk, Russia, in April 2010, killing Kaczynski, his wife Maria, and dozens of major political and military leaders. All 96 people on board died. The Polish report held poor pilot training and lax security procedures as causes of the crash.
The report also said Russian air traffic controllers gave incorrect and confusing landing instructions to pilots of a plane, but put most of the blame on Polish officials and procedures.
Meanwhile, Polish military prosecutors are continuing a separate investigation into the crash and are expected to make indictments in the future.