Police: Suicide bombing at entrance to US Embassy in Turkish capital, 2 dead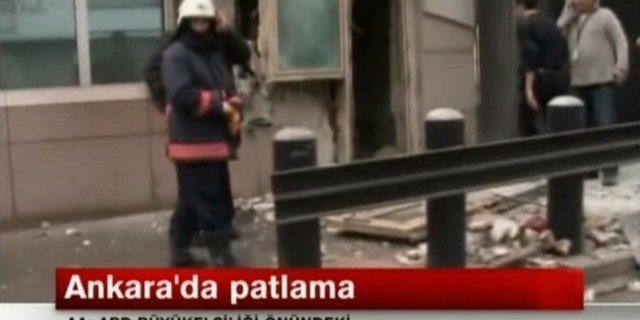 ANKARA, Turkey – A police official says a suicide bomber has detonated an explosive device at the entrance of the U.S. Embassy in the Turkish capital and at least two people are dead.
An Associated Press journalist on Friday saw a body in the street in front of an embassy side entrance. The bomb appeared to have exploded inside the security checkpoint at the entrance of the embassy.
Private NTV television said two security guards at the entrance were killed.
The police official spoke on condition of anonymity in line with government rules. The phones were not being answered at the embassy.