Police: Single weapon used in Alpine killings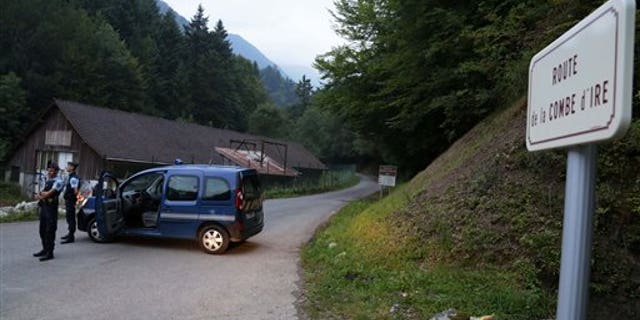 French police say a single weapon was used to kill four people in the Alps, and investigators are again scouring the scene of the crime.
A police official said Tuesday that a handgun was used to kill a British-Iraqi couple, a French cyclist and another woman. The official, who was not allowed to speak publicly about the investigation, did not provide the caliber of the weapon.
Investigators have at last confirmed the identity of the other victim, according to the Sipa news agency. The agency reports she is the Swedish-Iraqi mother-in-law of the car's driver, Saad al-Hilli, and grandmother to two girls who survived the attack.
The 4-year-old girl couldn't tell investigators what happened. Police plan to question her seriously injured 7-year-old sister.
The reason for the killings remains unclear.