Police official: Suicide bombing kills 5 army recruits in northern Iraq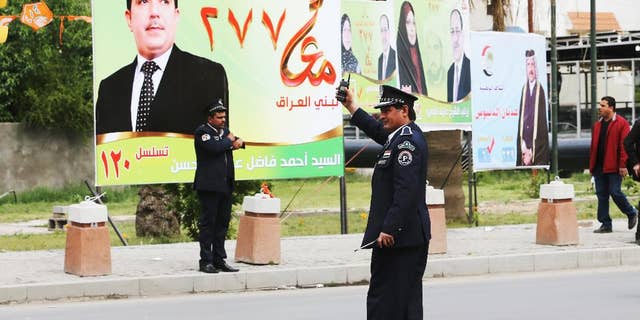 NEWYou can now listen to Fox News articles!
BAGHDAD – An Iraqi police official says a suicide bombing near a military base in the country's north has killed five army recruits.
Police Col. Fatah Rasheed says Wednesday's attack in the town of Riyadh took place when the bomber set off his explosives' belt, targeting recruits waiting in line at the gate of a military base to apply for jobs early in the morning. The town is about 300 kilometers (180 miles) northwest of Baghdad.
Rasheed says the explosion also wounded 14 recruits.
Sunni insurgents in Iraq frequently attack members of security forces in a bid to undermine the Shiite-led government in Baghdad.
The attack came a day after the U.N. appealed for unity to help reduce sectarian violence ahead of Iraq's April 30 elections.