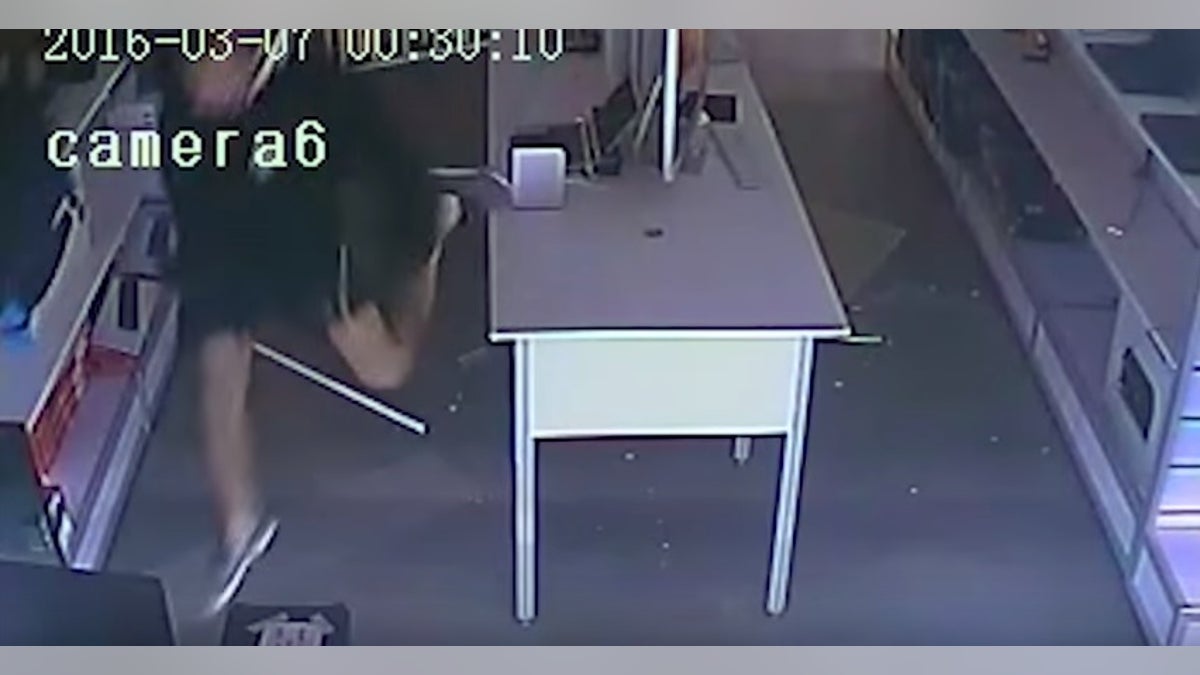 Tom Cruise would not be impressed.
Male caught up in bungled burglary

Detectives investigating an attempted robbery at a Chermside business have released CCTV footage of a man they believe may be able to assist with their inquiries #AMissionImpossible More details: http://mypolice.qld.gov.au/brisbanenorth/2016/03/23/male-caught-bungled-burglary/

Posted by Queensland Police Service on Tuesday, March 22, 2016
Police in Australia Tuesday released surveillance video that shows a clumsy would-be burglar trying to lower himself into a computer store on a rope. He gets tangled up in the process and falls to the ground, his left shoe flying off.
The police even gave his less-than-dramatic show a soundtrack, which sounds like it would fit a "Mission: Impossible" sequel.
It all happened on March 7 in Queensland, investigators say.
The cops say he actually left the store without taking anything, but they'd like to question him anyways. They say his mission "was 'knot' successful."