Police look for 1 suspect in Jewish Museum attack; 3 dead 1 person still in critical condition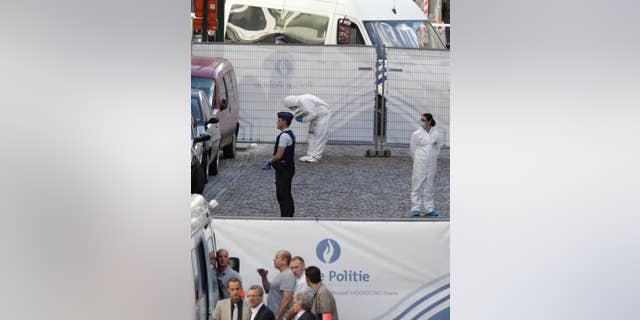 BRUSSELS – Prosecutors are looking for a lone suspect in the lethal weekend shooting spree at the Brussels Jewish Museum that left three people dead on one in critical condition.
Deputy prosecutor Ine Van Wymersch said the suspect "probably acted alone, was armed and well prepared."
Police had detained one suspect late Saturday but he was soon released.
The fourth victim "is still alive but in a very critical condition," she said. An Israeli couple and a French national were killed and a Belgian was injured in the attack.
The attack, which came on the eve of national and European Parliament elections, led officials to immediately raise anti-terror measures.
A motive was not yet given, but the government has said it had the hallmarks of an anti-Semitic attack.