Police: Former Dutch health minister found dead at home was likely a crime victim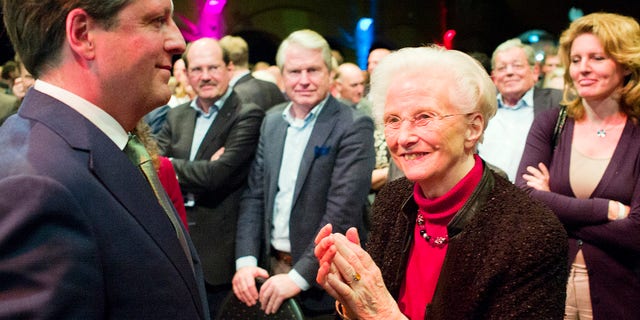 AMSTERDAM – Dutch police investigating the death of former health minister Els Borst — a key champion of euthanasia rights — say she was likely the victim of a crime.
Borst's body was found in her garage by friends on Monday evening.
In a statement, Utrecht police said her autopsy showed that the 81-year-old Borst had died of an injury.
They said "(That), in combination with investigation of the scene, show that it's most likely Ms. Borst died as the result of a crime."
Dutch police are investigating and have asked the public for information about who she may have seen lately.
Borst served as the Dutch health minister from 1994-2002. She oversaw the legalization of euthanasia in the Netherlands, a law that was strongly criticized by conservative and religious groups.