Police enter Egypt's Al-Azhar university after violent clashes with students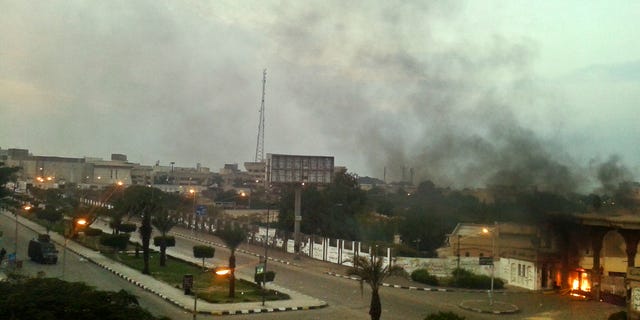 CAIRO – A security official says police have entered the campus of a Cairo university to quell a second day of protest by supporters of Egypt's ousted Islamist president.
Students of Al-Azhar University have held persistent protests since the start of the academic year in September. The rallies have frequently descended into clashes with police.
The head of university security, Mahmoud Subeiha, told Egypt's private CBC TV that he asked the police to enter the campus Monday to put down the protests.
A security official said the students set a security vehicle on fire and threw fire bombs at police. The official spoke on condition of anonymity because he was not authorized to brief reporters.
Students on Sunday rallied against the referral of 21 of their colleagues to trial for earlier protests.