Police commander, 3 others killed in Mexican state of Guerrero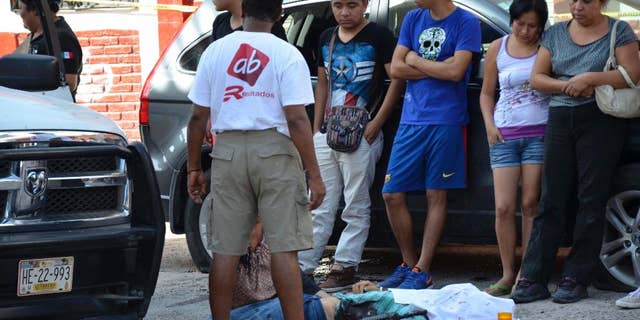 ACAPULCO, Mexico – Gunmen killed a police commander Thursday in the capital of restive southern Mexico state of Guerrero, and officers pursuing the suspected attackers killed three people about two hours later, authorities said.
An official with the state attorney's office said state police chief of detectives David Urquizo Molina was shot dead in Chilpancingo. The official would not allow his name to be used because he was not authorized to speak publicly.
In the incident several hours later in which three people were slain, three others were wounded and seven were arrested, the official said.
Guerrero has been wracked with violence as competing drug cartels clash frequently with police and soldiers.