Police: 4 killed in car bomb attack in Somalia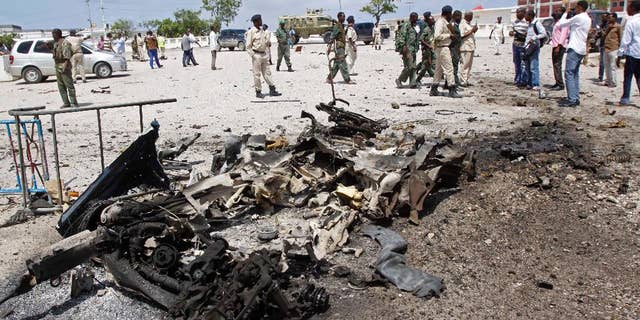 MOGADISHU, Somalia – A Somali police official says a car laden with explosives has exploded near the parliamentary building in Mogadishu, killing four people. The Somali terror group al-Shabab claimed responsibility.
Capt. Mohammed Hussein said the car exploded at a checkpoint where it had been stopped by Somali troops.
Al-Shabab said it was responsible for the killing of a Somali lawmaker and his bodyguard in a drive-by shooting earlier this week.
The targeting of members of parliament appears to be a new strategy for al-Shabab. The parliament is seen as an emerging pillar of democracy in the war-ravaged Horn of Africa nation.
Al-Shabab militants have previously carried out attacks against United Nations staff, government officials and African Union peacekeepers.