Police: 15 killed as roadside bomb hits minibus in Somalia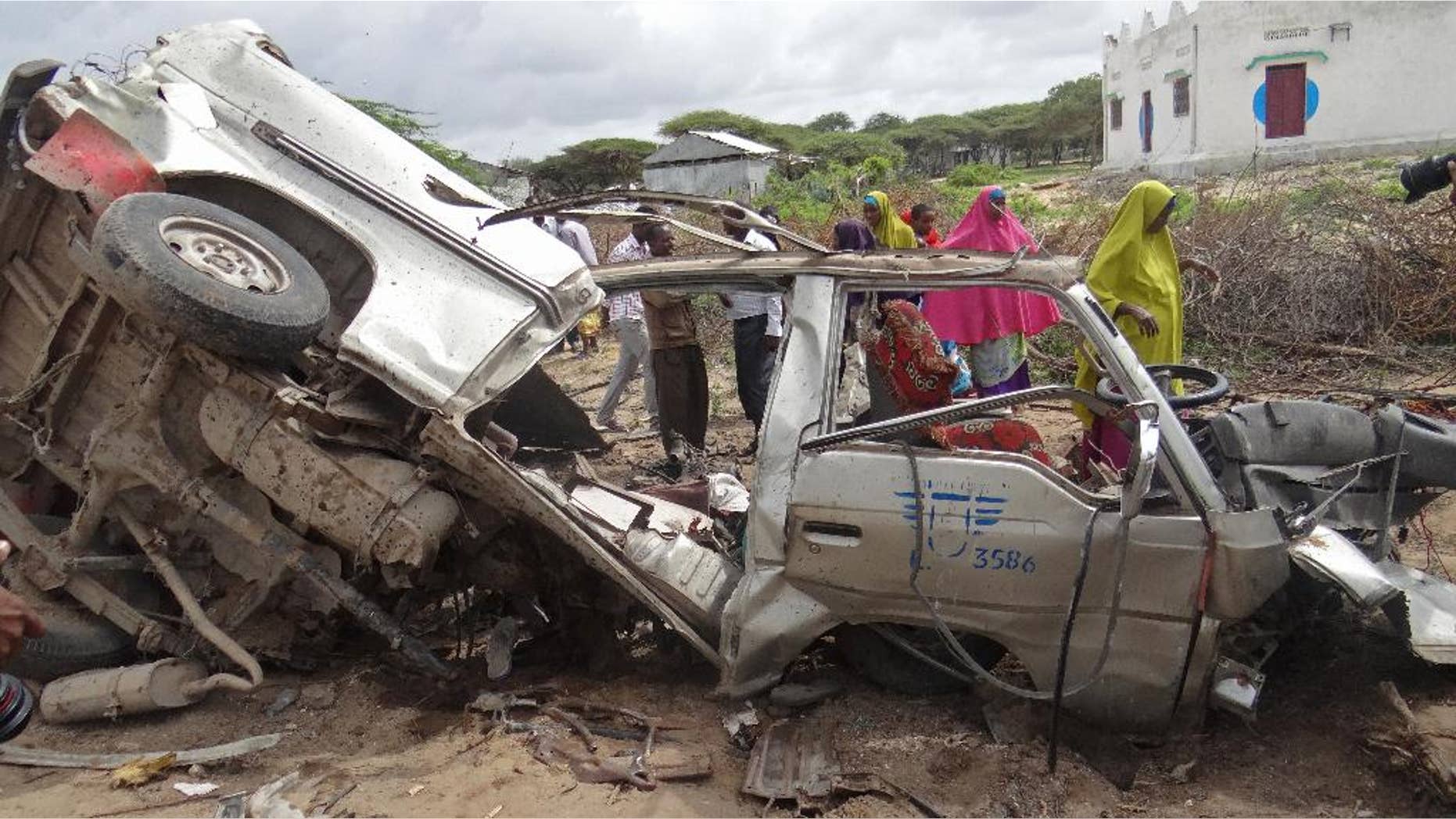 MOGADISHU, Somalia – A police officer says a roadside bomb has struck a minibus outside Somalia's capital, killing at least 15 people.
Col. Ahmed Haji said the bomb went off Thursday in Lafole, near Mogadishu, destroying the minibus and burning most of its passengers beyond recognition.
There was no immediate claim of responsibility for the bombing in the Horn of Africa country, which has faced a series of attacks by homegrown extremist group al-Shabab.
One witness, Abdullahi Osman, described seeing bodies scattered in the street.