Poland's PM asks lawmakers for vote of confidence over tapes leaks of officials' conversations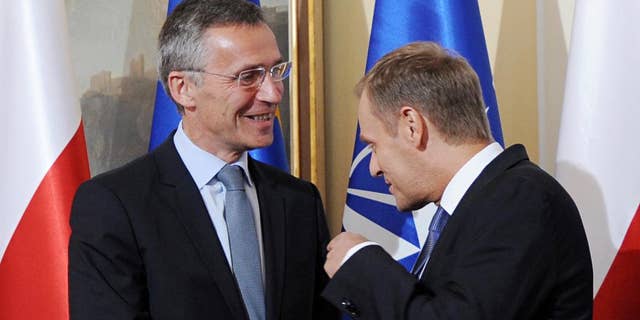 WARSAW, Poland – Poland's prime minister asked lawmakers Wednesday for an urgent vote of confidence in his government, which has been rocked by leaked tapes of private conversations of top officials.
Prime Minister Donald Tusk told parliament that without renewed majority support he will not be able to effectively represent Poland in the European Union, where important structural decisions are being made this week.
The vote was expected later Wednesday.
Tusk suggested that foreign interests might be involved in the eavesdropping on ministers and high officials. He did not name any country, but said businessmen trading coal and gas from Russia were being investigated.
Wprost magazine has released tapes in which Foreign Minister Radek Sikorski criticizes Poland's alliance with the U.S. and another where Central Bank head Marek Belka and Interior Minister Bartlomiej Sienkiewicz are heard discussing how the bank could help the governing party win re-election in 2015, a seeming violation of the bank's independence.
Wprost said it obtained the recordings from a businessman.
Tusk has refused to fire the ministers in the scandal, saying he will not be dictated by people involved in "criminal activity." Eavesdropping carries up to two years in prison in Poland.
Two restaurant employees have been charged in the case and two businessmen were detained for questioning.