Poland's new President Andrzej Duda starts new office for ties with Poles abroad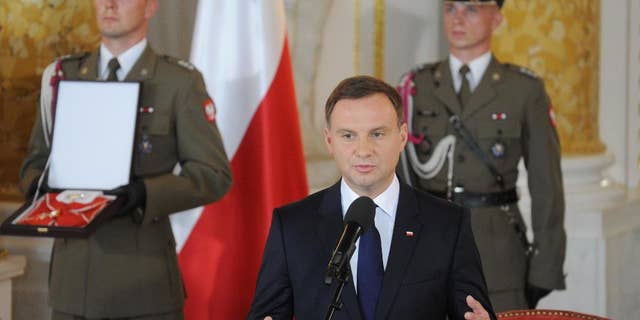 WARSAW, Poland – Poland's new President Andrzej Duda has initiated an office to uphold ties with Poles abroad with the intention of encouraging them to return or to contribute from where they are to the nation's development.
Duda appointed his closest aides on Friday, the day after he took office. Among them was Adam Kwiatkowski, the head of Duda's cabinet, who will also be in charge of maintaining relations with the expats.
Duda has said that emigration of young people is a "major problem" and conditions should be created to make them return or contribute intellectually and economically. Others should have Poland's support in cultivating Polish language and culture abroad.
Duda, who comes from a conservative opposition party, has to work with a liberal government.