Poland's ex-president Walesa unhurt after minor car accident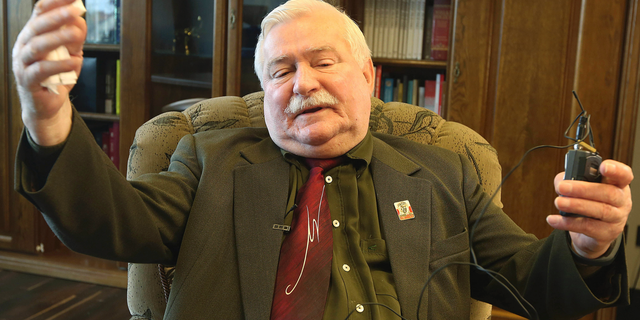 WARSAW, Poland – Polish media are reporting that Lech Walesa, the former democracy activist and Nobel Peace Prize winner, was in a minor car accident but is unhurt.
The accident happened Thursday in Gdansk, the northern Polish city where Walesa lives.
The 73-year-old former president was being driven in a government car, a privilege extended to former presidents. The Government Protection Bureau confirmed the accident and said nobody was hurt. It said the accident was caused by another car.
Walesa was the leader in the 1980s of Poland's pro-democracy Solidarity movement, which challenged the oppressive communist regime and played a role in its eventual collapse. His legacy now is being challenged by opponents who allege that he actually collaborated with the communist secret police, something that he denies.