Poland's defense minister uninjured in 8-car collision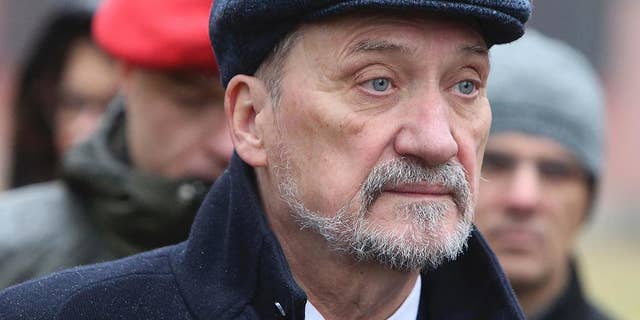 WARSAW, Poland – A spokesman says that Poland's Defense Minister Antoni Macierewicz has escaped uninjured from an eight-car collision in central Poland.
The minister was returning to Warsaw from a conference in Torun, in the north, when a ministry vehicle in which he was traveling was involved in a collision in difficult winter conditions.
Government spokesman Rafal Bochenek said in a text message to The Associated Press that the "minister is safe and sound and taking part in ceremonies in Warsaw."
Spokesman for local firefighters Capr. Arkadiusz Pietak said that three other people were hurt in the collision. He did not say whether anyone had to be hospitalized.