Poland and EU officials see improvement in ties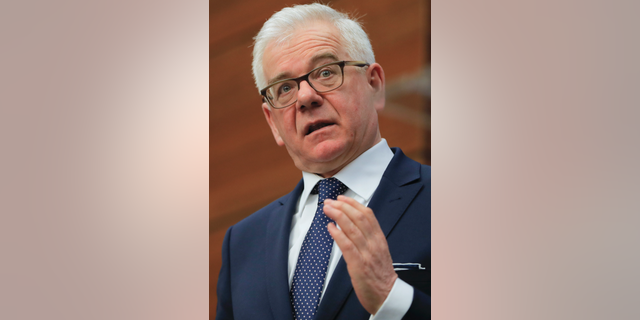 WARSAW, Poland – Poland's foreign minister and a top European Union official have praised their meeting as helpful in easing an unprecedented dispute over some of Poland's domestic policies.
Minister Jacek Czaputowicz and EU Commissioner Frans Timmermans met Thursday in Brussels to discuss Poland's shake-up of the judiciary that has led the EU to trigger, for the first time ever, a sanctioning procedure, Article 7. It could strip Warsaw of its EU voting rights, a move that both sides are trying to avoid.
Czaputowicz told Polish media the meeting showed a "lowering of the temperature of the dispute." He did not exclude a possibility of "modifications" in the judiciary changes.
Timmermans also praised the meeting, adding he hopes a solution can be found soon.
Czaputowicz invited him to Warsaw for more talks.