Platinum mineworker shot dead in South Africa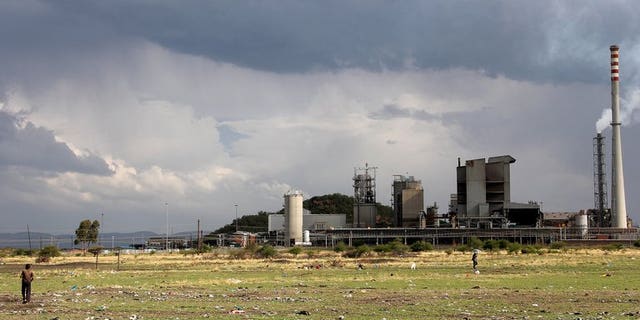 JOHANNESBURG, Gauteng (AFP) – A South African worker at a platinum mine run by Lonmin has been shot dead, police said Tuesday, in the latest violence to hit the country's restive northwestern platinum belt.
The 49-year-old man was killed near Lonmin's Marikana mine, which has been dogged by union rivalry, while on his way to work on Sunday night.
"He died instantly on the scene," said police spokesman Colonel Sabata Mokgwabone, adding that he was hit on his body and neck.
Four spent bullet shells were found at the scene, he said, adding that the gunmen fled in a car.
Police were still investigating if there was any link to ongoing union tensions which saw Lonmin hit by militant strike unrest last year.
Police opened fire on a crowd of striking miners in August, killing 34 people in one day which fuelled unrest across the industry.
Infighting between the once-dominant National Union of Mineworkers (NUM) and newcomer Association of Mineworkers and Construction Union (AMCU) has continued with several deadly attacks.
The pair have been battling for dominance at Lonmin, with AMCU muscling out NUM this month as the recognised union.
Earlier this month, a man died after he was stabbed while wearing a NUM t-shirt, local media reported.