Pistorius to go on trial in March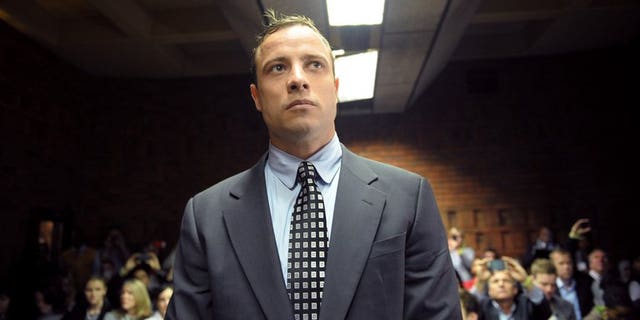 JOHANNESBURG (AFP) – Star South African sprinter Oscar Pistorius will go on trial in March next year on murder charges for shooting his girlfriend, his lawyer said Saturday.
"The trial will be in March next year. It will be from the first week of March until end of March," attorney Kenny Oldwage told AFP.
On Monday, the 26-year-old double-amputee sprinter is to appear in the Pretoria Magistrate's Court, where he is expected to be served with an indictment for murdering girlfriend Reeva Steenkamp in the early hours of Valentine's Day.
He claims he shot Steenkamp through a locked bathroom door of his upscale home because he mistook her for an intruder.
The state is arguing that the murder was premeditated, a charge which carries a sentence of life imprisonment.
Oldwage refused to comment on local media reports that Pistorius may face two new charges related to firing a gun in public when he appears in court next week.
According to eNCA television news, one of the charges is linked to an event in January when Pistorius accidentally fired a gun in an upmarket Johannesburg restaurant.
In another case, Pistorius allegedly discharged his gun out of the sunroof of a friend's car on their way back from a holiday.
Paralympic champion Pistorius, who was born without calf bones and had both legs amputated below the knee when he was 11 months old, runs on fibre-glass prosthetic legs.
He catapulted to fame at last year's London Olympics as the first double-amputee to compete against able-bodied athletes.