Pistorius investigators meet with Apple over access to evidence on athlete's iPhone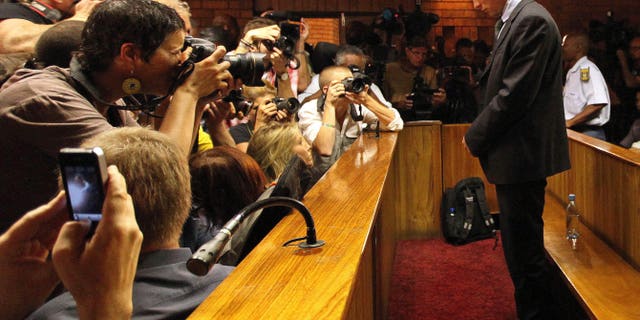 NEWYou can now listen to Fox News articles!
JOHANNESBURG – Oscar Pistorius prosecutors say they have secured a meeting with officials from cellphone maker Apple to access potential evidence on the athlete's iPhone.
Pistorius has claimed he forgot the password on the cellphone, one of a number found at his house after he killed girlfriend Reeva Steenkamp Feb. 14, 2013.
National Prosecuting Authority Nathi Mncube says investigators will meet with Apple in the United States later Thursday through assistance from the F.B.I.
Mncube says of any possible information on the phone: "it can only add to the evidence we already have."
Prosecutors maintain Pistorius had a fight with Steenkamp before killing her and information on his phone may shed light on events before the pre-dawn shooting.
The prosecution will make any evidence from the phone available to Pistorius' defense lawyers.