Photos: Police seek robbery suspect accused of hiding Venetian blind in his clothes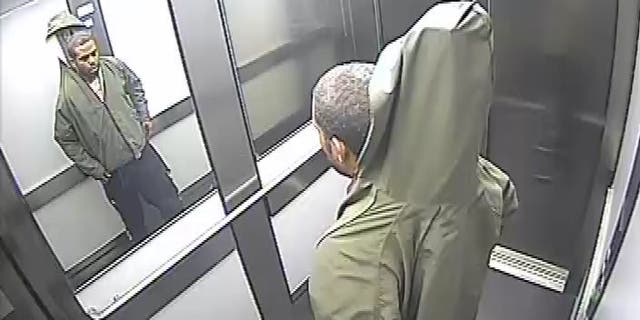 This is the hilarious moment a hapless thief tried to steal a Venetian blind from a furniture store – by hiding it in his jacket.
The dim witted crook can be seen with the 7ft long blind clearly sticking out from the top of his coat as he tries to make a getaway from a U.K. store.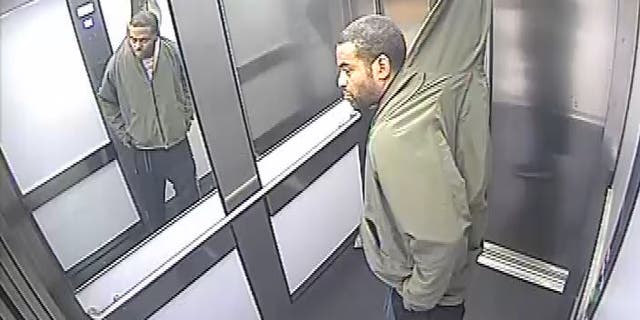 Police say the suspect entered the shop at around 2pm on Sunday before concealing the Venetian blind down one trouser leg and up the back of a jacket.
He then left the premises based at the Nene Valley Retail Park, in Northampton, without paying for the item in front of baffled workers.
And after staff noticed his suspicious bulge they followed him up a nearby canal path, where he dropped the blind before escaping empty handed.
Yesterday Northamptonshire Police released two CCTV images of the suspect in a lift, showing the blind protruding from his green jacket above his head.