Philippines says China rushing construction in disputed South China Sea ahead of legal moves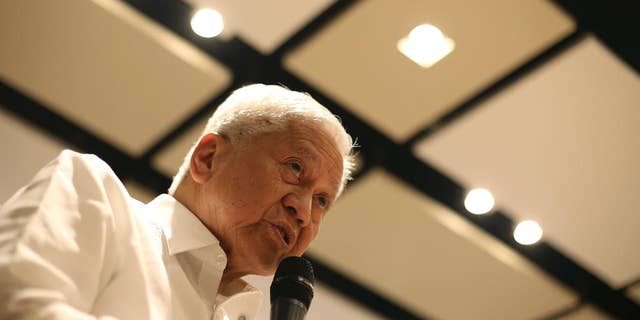 MANILA, Philippines – The Philippines' top diplomat says China has been rushing construction projects including massive land reclamations in the disputed South China Sea in hopes of forestalling any legal moves against its vast territorial claims.
Foreign Secretary Albert del Rosario told a news forum on Thursday that the Chinese construction boom aims to bolster its territorial claims and control to virtually the entire South China Sea.
Del Rosario says China's territorial claims are invalid and excessive and is in violation of international law.
The Philippines has filed an arbitration case and protested China's reclamations in submerged reefs, which are also claimed by Manila and China's other neighbors.
The Chinese Embassy did not immediately comment but in the past, Beijing has asserted its right to undertake any activity in territories it has claimed.