Philippines indie film fest showcases raw talent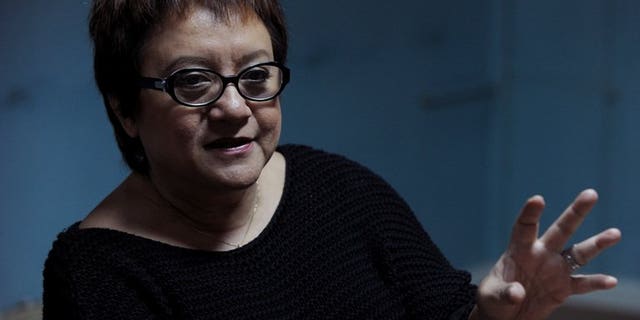 MANILA (AFP) – The Philippines' independent film festival opens Friday with a growing reputation for showcasing world-class movies focused on gritty social issues, with a seedy underworld and migrant labour among this year's themes.
From experimental, ultra-cheap films shown only to a handful of moviegoers when it began nine years ago, Cinemalaya now attracts international distributors and its best offerings win rave reviews on the global indie festival circuit.
"We remain a small festival in Asia, but we have become a springboard for brave movies to be shown abroad," Laurice Guillen, Cinemalaya Foundation vice president and competition director, told AFP.
Cinemalaya was launched to discover new, passionate film makers willing to push boundaries and create important works -- providing alternatives to the usual feel-good Filipino and Hollywood films that dominate the box office.
"We show films that are based on real stories that break new ground and done with a human heart," Guillen said.
But it wasn't always easy.
The first batch of movies were shot and recorded on mini-DV (digital video) whose audio quality was far below that of big-budget productions, Guillen said, adding they were criticised as crude.
But with seed money from one of the Philippines' most prominent businessmen and mentoring from seasoned directors, the quality has gradually improved.
"Many (people) recognised later that there was something brave and innovative going on," she said.
"People came and watched because they wanted to see what the film makers were saying. They saw the heart and soul in the movies that were shown."
Cinemalaya begins its work in the middle of each year, accepting as many as 200 applications for film grants from aspiring film makers across the archipelago.
A selection committee whittles the number down to the best proposals from 15 directors, who are then called in for interviews.
Once they pass that, they are given funds so they can begin producing their work, with Cinemalaya experts periodically reviewing the rushes and giving technical and creative advice.
Guillen said that, considering each film cannot exceed a production cost of 3.5 million pesos ($81,000), the end products had been, for the most part, astounding.
Among this year's most anticipated movies is "Porno", which director Adolf Alix said depicted three lonely people seeking fulfilment in their empty lives through pornography.
Alix, considered one of the Philippines' young emerging talents, is a Cinemalaya veteran with "Porno" his fifth in competition since 2006.
His offering last year was a brooding tale about poorly armed soldiers stationed in a Philippine-occupied island in the Spratlys, an archipelago in the South China Sea claimed by China and other nations.
The movie was honoured as Best Asian Film at the Warsaw Film Festival.
"Cinemalaya has been the right vehicle, allowing film makers like me to showcase our off-tangent subjects that may not be for commercial production," he told AFP.
"I am a Cinemalaya product through and through and the festival has helped directors like me get our work out there."
For first-time film maker Hannah Espia, 26, Cinemalaya will this year give her a chance to honour the millions of Filipino overseas workers whose dollar remittances keep the Philippine economy afloat.
Her movie, "Transit", tackles the plight of a Filipino single father seeking to protect his young son from being deported by Israel, where he works as a caregiver.
"We always say OFWs (Filipino migrant workers) are our modern day heroes, but we really do not know their struggles," she said.
Both directors said they hoped their films would follow the success of "Bwakaw", last year's stand out that tells the story of a grumpy old man grappling with his homosexuality.
Time magazine hailed it as one of 10 must-see films when it made its way to the New York Film Festival last year.
The movie was subsequently entered as the Philippines' entry to the US Academy Awards, but was eventually cut.
One of Cinemalaya's other standout films was "Engkwentro" (Clash), based on the real-life story of two brothers involved with local gangs being targeted by a vigilante "death squad" allegedly backed by a powerful politician.
The director, Pepe Diokno, was just 22 when his film went on to win the New Horizon's section of the Venice Film Festival in 2009.
And while Cinemalaya primarily serves as an entry-point for relatively unknown actors and directors, it has also started attracting mainstream stars.
This year the hugely popular Vilma Santos deglamorises herself as a bit actor in "Ekstra".
With screenings expanding in recent years from Cinemalaya's traditional home at the Cultural Center of the Philippines and into commercial cinemas across Manila, local audiences are also growing to match the rise in quality.
Nearly a decade into the Cinemalaya experiment, Guillen takes great satisfaction that more and more people are appreciating the essence of the festival.
"I always say that if you want to understand our culture, you need to watch our films," she said.