Philippines: 2 Malaysians rescued from Abu Sayyaf militants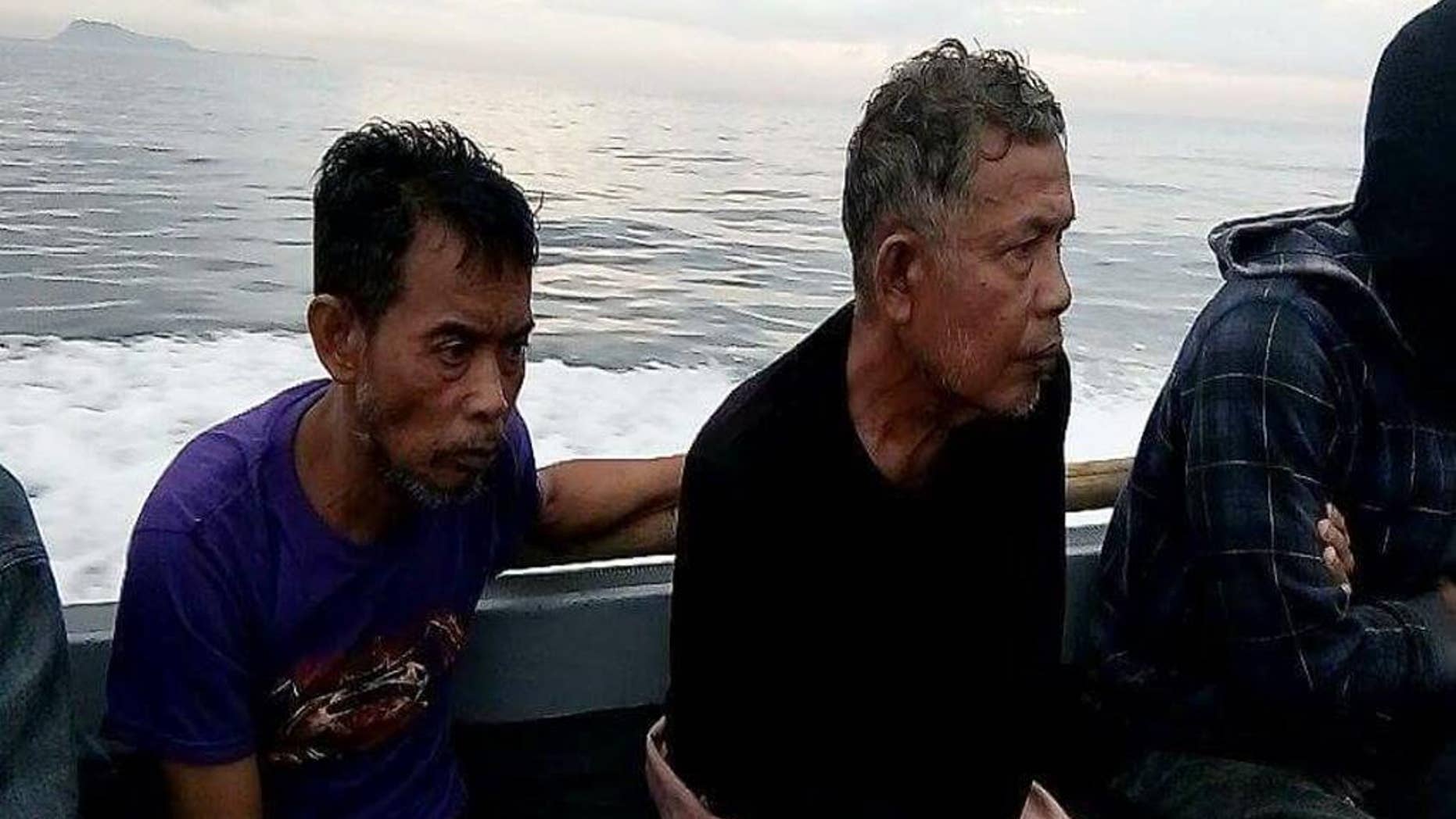 MANILA, Philippines – The Philippine military say they have rescued two Malaysian sailors held captive for eight months by Muslim militants.
Major Gen. Carlito G. Galvez, Jr., a regional military commander, said the Malaysians were weak when rescued by marines from Abu Sayyaf militants early Thursday in waters near Sulu province's Pata Island.
They were taken to a military hospital for a medical check-up.
Tayudin Anjut and Abdurahim Bin Sumas were among five Malaysian tugboat crewmen kidnapped in July in waters off Malaysia's Sabah state near the southern Philippines.
The Abu Sayyaf militants survive mostly on ransom kidnappings, extortion and other acts of banditry, targeting slow-moving tugboats in the busy sea bordering the southern Philippines, Malaysia and Indonesia.