Philippine troops, rebels hold fire ahead of peace talks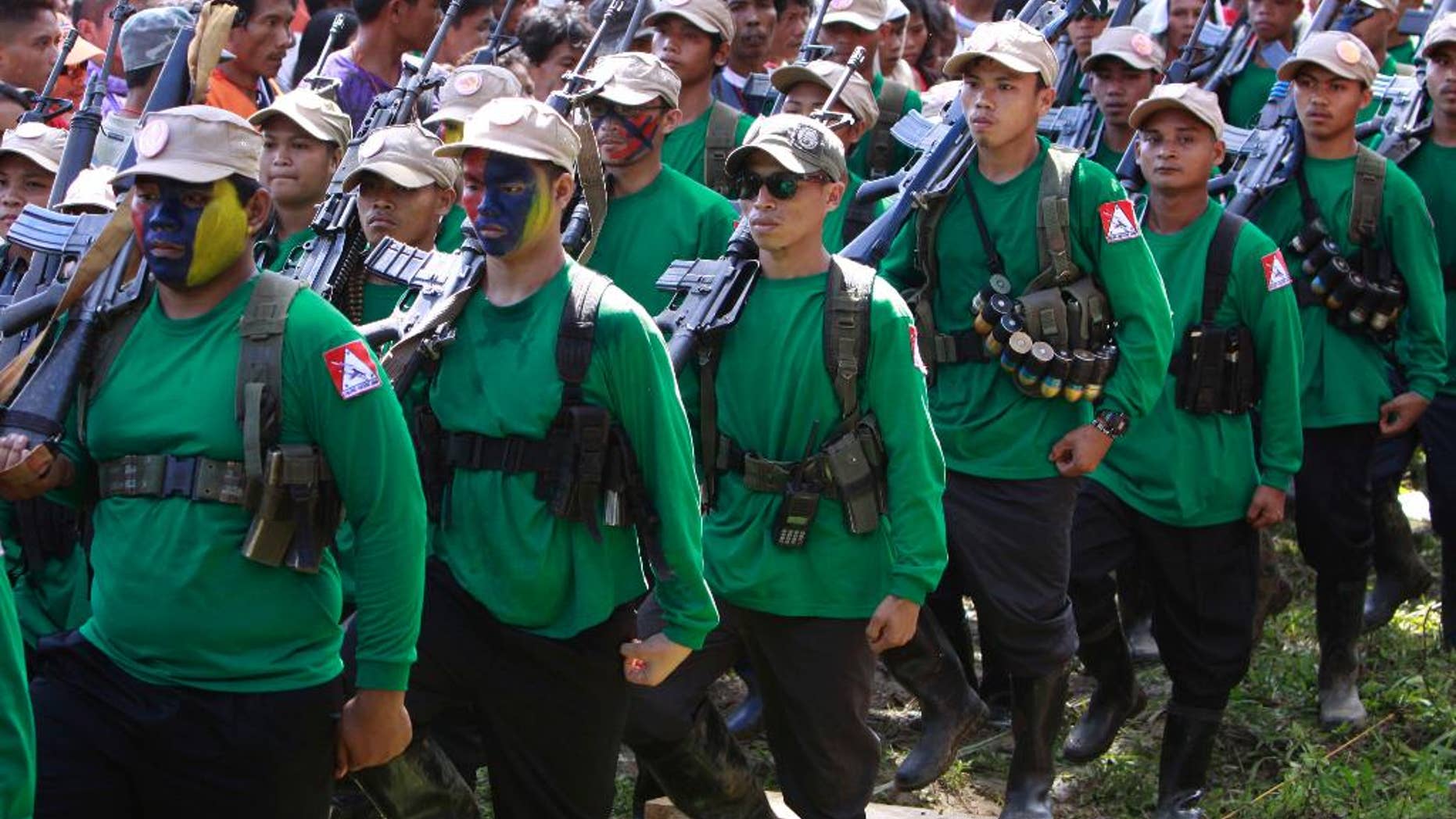 MANILA, Philippines – The Philippine president has reimposed an indefinite cease-fire after communist guerrillas declared their own truce as both sides set the stage for a resumption of talks aimed at ending one of Asia's longest-running rebellions.
Government peace talks adviser Jesus Dureza said Saturday that the unilateral cease-fire reimposed by President Rodrigo Duterte will take effect Sunday simultaneous with the start of the rebels' weeklong cease-fire.
The gestures usher in four days of talks in Oslo, Norway, starting Monday that will focus on resolving the root problems of an insurgency that has left more than 150,000 combatants and civilians dead and undermined the Philippines's economic development.
Duterte declared a cease-fire on July 25, but withdrew it later after the guerrillas killed a militiaman and failed to immediately declare their own truce.