Philippine court blocks general's graft plea bargain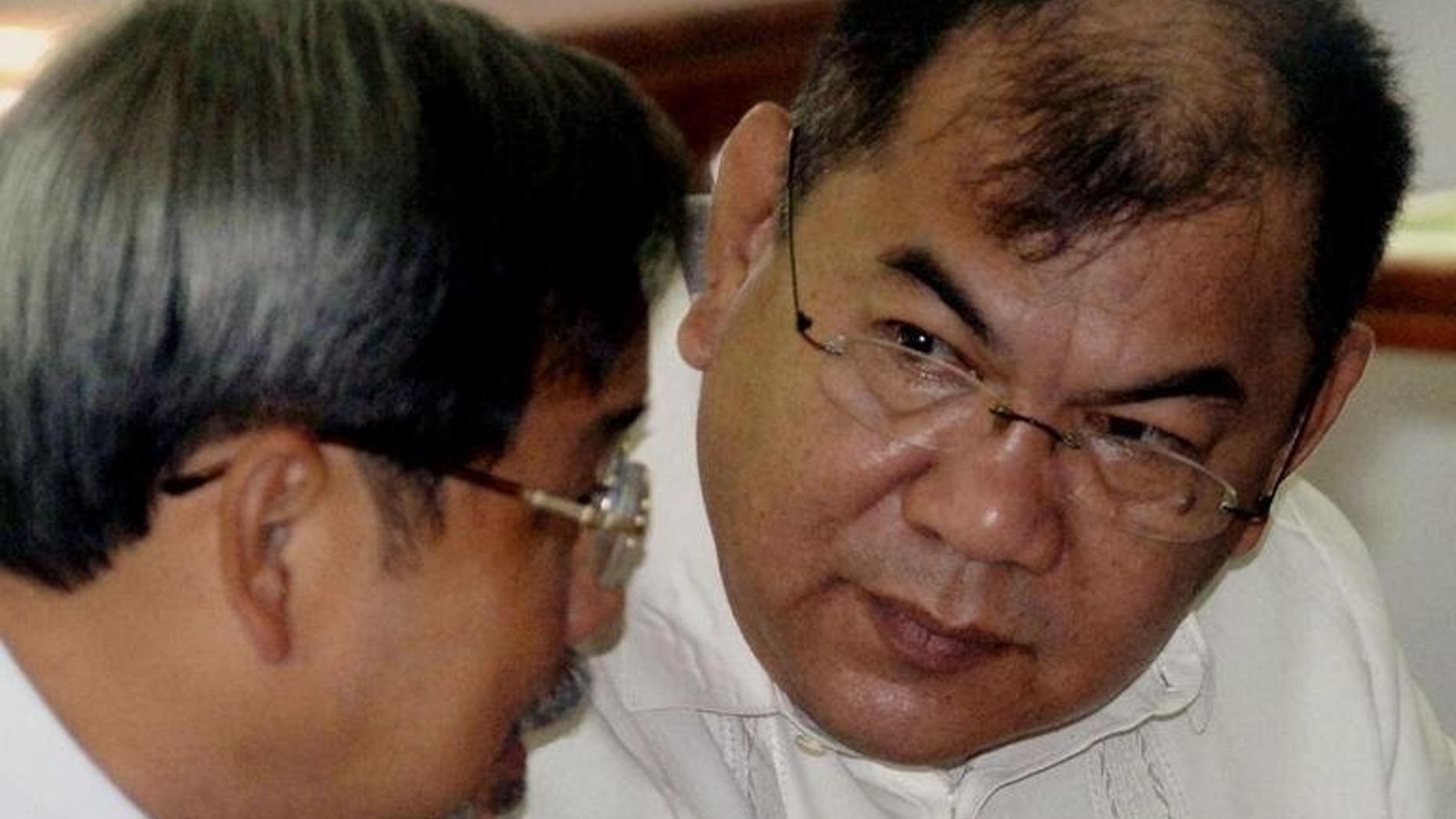 MANILA (AFP) – The Philippine Supreme Court on Wednesday blocked efforts by a senior general facing massive graft charges to enter a plea bargain which would have let him post bail and walk free in a few years, keeping much of the money.
The court issued an order which temporarily blocks a special anti-graft court from going ahead with the plea bargain deal involving former military comptroller Major General Carlos Garcia.
This will give the Supreme Court time to consider a government petition which asks it to intervene in Garcia's case and possibly to stop the plea bargain, said court spokesman Theodore Te.
The government, which wants tougher punishment for the general as part of a crackdown on official corruption, welcomed the top court's action.
"The issuance of a temporary restraining order against the questioned plea bargain is a welcome development given the position taken by the Philippine government," said President Benigno Aquino's spokeswoman Abigail Valte in a statement.
Garcia is accused of using his post as the military's top finance official to steal as much as 303 million pesos ($6.99 million), allowing his family to amass a real estate fortune in the United States and the Philippines.
The case came to light in 2003 when US customs officials seized 100,000 dollars in undeclared cash from his two sons at San Francisco airport after a commercial flight from the Philippines.
However in a controversial development, a special anti-graft court ruled in May 2011 that Garcia could plead guilty to lesser charges and avoid serious punishment if he just returned 135.43 million pesos.
The now-retired general had previously posted bail on the lesser charges. But he was rearrested in September 2011 for failure to declare assets and for holding US immigrant status while serving in the military.
He is now detained at the national prison on these other charges while the government challenges the plea bargain deal.
He served as military comptroller from 2001 until 2004 and handled UN funds for Filipino troops serving as peacekeepers overseas.
If convicted of the more serious charge of "plunder" or massive graft, he could be jailed for 40 years.
Aquino, who was elected on an anti-graft platform in 2010, has vowed to crack down on corruption in government offices.