Philippine chief justice returns to office amid ouster moves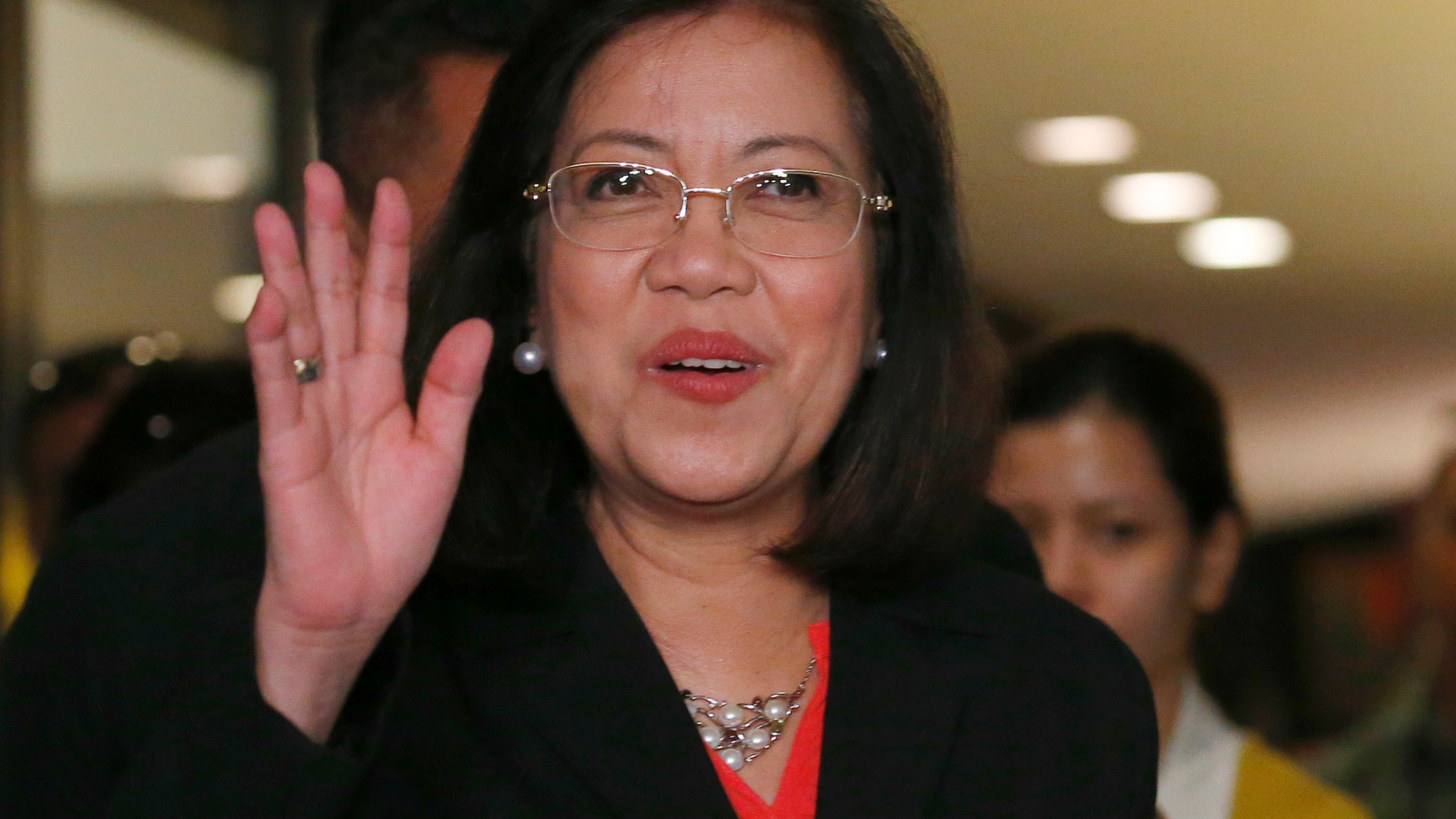 MANILA, Philippines – The embattled Philippine chief justice has returned to office after taking leave two months ago amid efforts by President Rodrigo Duterte's administration to oust her from the Supreme Court.
Chief Justice Maria Lourdes Sereno's spokesman Jojo Lacanilao told The Associated Press that she resumed work Wednesday at the Supreme Court, defying calls from Duterte's allies for her to step down.
Sereno is facing an impeachment bid in the House of Representatives, which is dominated by Duterte's allies, but the government's solicitor-general, Jose Calida, has separately petitioned the Supreme Court to remove Sereno for allegedly failing to file her annual statement of assets and liabilities in past years, a charge she denies.
Sereno has warned the Duterte administration's efforts to remove her are a threat to democracy.