Peru Rocked by 6.9-Magnitude Earthquake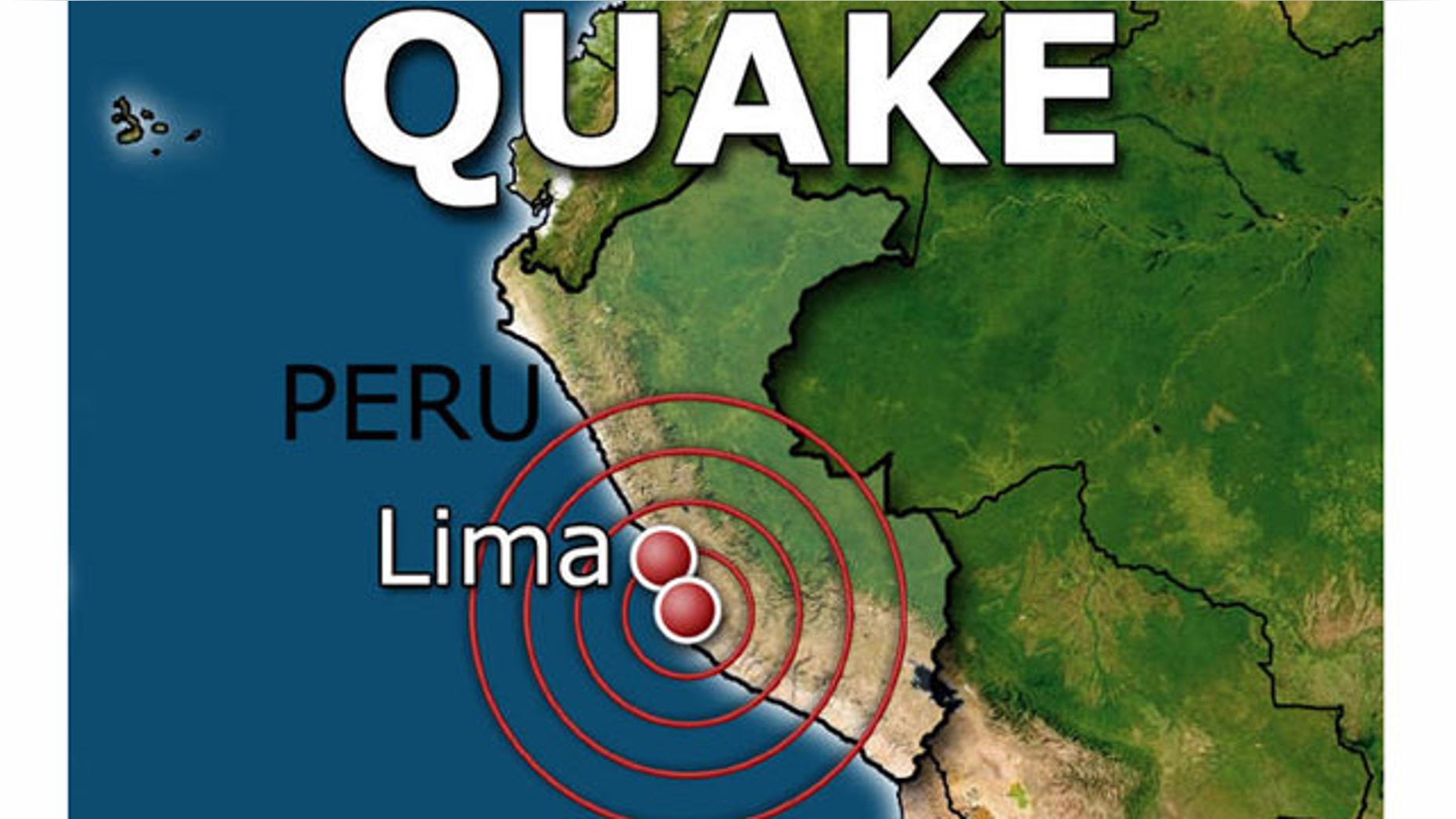 A 6.9-magnitude earthquake rocked Perú on Friday.
The earthquake, which hit a couple of hundred miles away from Lima, reminded residents of the killer quake four years ago.
"It felt like the one in 2007 because it was very strong," Felix Sihuas told RPP radio.
There are no immediate reports of damage or injuries.
He said he was buried under rubble for six hours in the Aug. 15, 2007, quake, which killed 596 people and largely destroyed the town of Pisco.
Friday's quake was considerably less violent in Lima, a city of 8.5 million people some 180 miles (290 kilometers). The capital shook for about 30 seconds in a series of moderate, swaying movements.
The U.S. Geological Survey said Friday's quake was centered 31 miles (51 kilometers) south-southwest of Ica, a provincial capital of about 200,00 people which suffered widespread damage in the 2007 quake. It was at a depth of 21.7 miles (35 kilometers).
"There was panic, a lot of panic, but no material damage has been reported," said Rubén Vargas, a police official in Ica, which is flanked by asparagus fields and vineyards that produce wine and the liquor pisco.
Vargas said that many people were still in the streets nearly a half hour after the 1:54 p.m. (18:54 GMT) quake.
"Little by little people are calming down but they're still outside their homes," he added.
In Pisco, police officer Julio López said people were spooked though the quake wasn't nearly as bad as the 2007 temblor.
"It wasn't like the last time. It was shorter," said Jorge Luis Yupanqui, 30, from Pisco. "Some people started to cry."
He said there was a big traffic jam in Pisco because he, like many others, went home to make sure his family and home were safe.
About 40,000 homes were destroyed in the 2007 quake and the previous government of President Alan Garcia was widely criticized for the slow pace of reconstruction.
Earthquakes are not uncommon in the region. In South America, the west coast is home to the circum-Pacific seismic belt; two-thirds of the world's largest earthquakes occur, according to the USGS.
The quakes date back to the 16th century, with the first deadly one in Arequipa, in which 30 people were killed, recorded in 1553, the USGS says.
Its most dangerous occurred in 1970, when a 7.9-magnitude quake in Chimbote killed a staggering 66,000 people.
Based on reporting by The Associated Press.
Follow us on twitter.com/foxnewslatino
Like us at facebook.com/foxnewslatino