Permits for killing Indian wildlife spark government row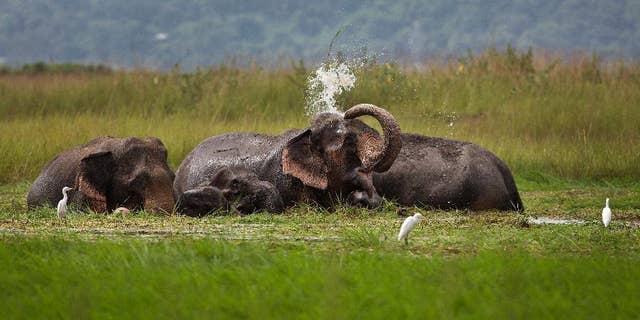 NEWYou can now listen to Fox News articles!
NEW DELHI – An Indian Cabinet minister says her colleagues in the Environment Ministry are failing to protect the country's wildlife by allowing states to cull populations of monkeys, elephants, wild boars and antelopes.
The minister for women and child development, Maneka Gandhi, joined animal rights activists Thursday in accusing the Environment Ministry of playing politics by siding with farmers who complain that the animals are damaging their crops, despite the fact that most animal populations are in overall decline.
Gandhi told reporters in New Delhi that the permissions had unleashed a frenzy of killing, including in areas where no permission was given.
Environment Minister Prakash Javadekar said the killings were targeted, carried out with scientific oversight and legal if requested by state officials.