Pear-shaped diamond earrings sell for $17.6M at Christie's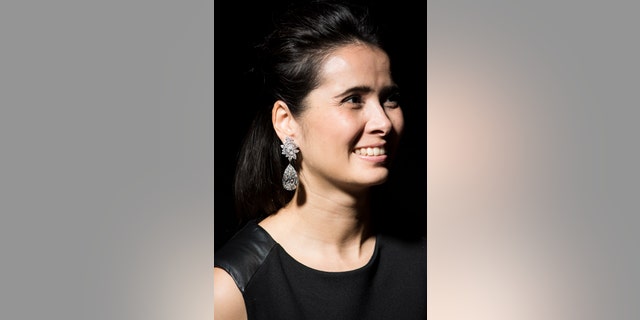 GENEVA – A pair of pear-shaped diamond earrings sold at Christie's on Tuesday for 17.57 million Swiss francs ($17.6 million) including fees, falling well short of the pre-sale estimate and suggesting that the auction house may have misjudged the market for that piece.
The ultra-ornate earrings were a standout item in the Geneva "Magnificent Jewels" auction that reaped about $97 million overall, at the high end of the expected range, despite some disappointments.
The 250-year-old house touted the "Miroir de l'Amour" (Mirror of Love) earrings as bearing the largest D Flawless, or highest-quality, pear-shaped diamonds in the world — at over 50 carats each.
The white-diamond earrings sold for a hammer price of 15.5 million Swiss francs, when the pre-auction estimate was 20 million to 30 million Swiss francs. The buyer was not identified other than as a collector.
Auctioneer Rahul Kadakia said "passed" as he struck the hammer on a few of the lots, meaning that they had fallen short of the minimum price set for a sale.
"We had a pre-sale estimate of 80 to 100 million ... We're very happy," he said. "A few lots didn't move. Fine. But the big diamonds, the big necklace, the big pink diamond, you saw all the colored stones did very well - the rubies, the sapphire, emeralds, natural pearls..."
The earrings, he said, "came in under the estimate, but if you look at the price per carat based on where the market is today ... we got a very healthy price."
In another top offer, a 9.14-carat, pear-shaped pink diamond ring fetched $18.2 million including fees, with a hammer price of $16 million after being tipped to fetch $16-18 million.
Christie's said the gem's distinct pink hue is highly prized when it comes to natural colored diamonds. It also trumpeted the diamond's "Fancy Vivid" color grade by the Gemological Institute of America, saying a classification of "fancy" is only bestowed on one in 100,000 diamonds.
An Asian private collector snapped up the ring, Kadakia said.
Among other highlights, a Van Cleef and Arpels ruby and diamond bracelet fetched nearly $1.31 million, including the buyer's premium — more than twice the top of the pre-sale estimate, prompting applause from the well-heeled crowd under the chandeliers at the riverfront Four Seasons Les Bergues hotel in Geneva.