Party host fights for life after protecting guests from attack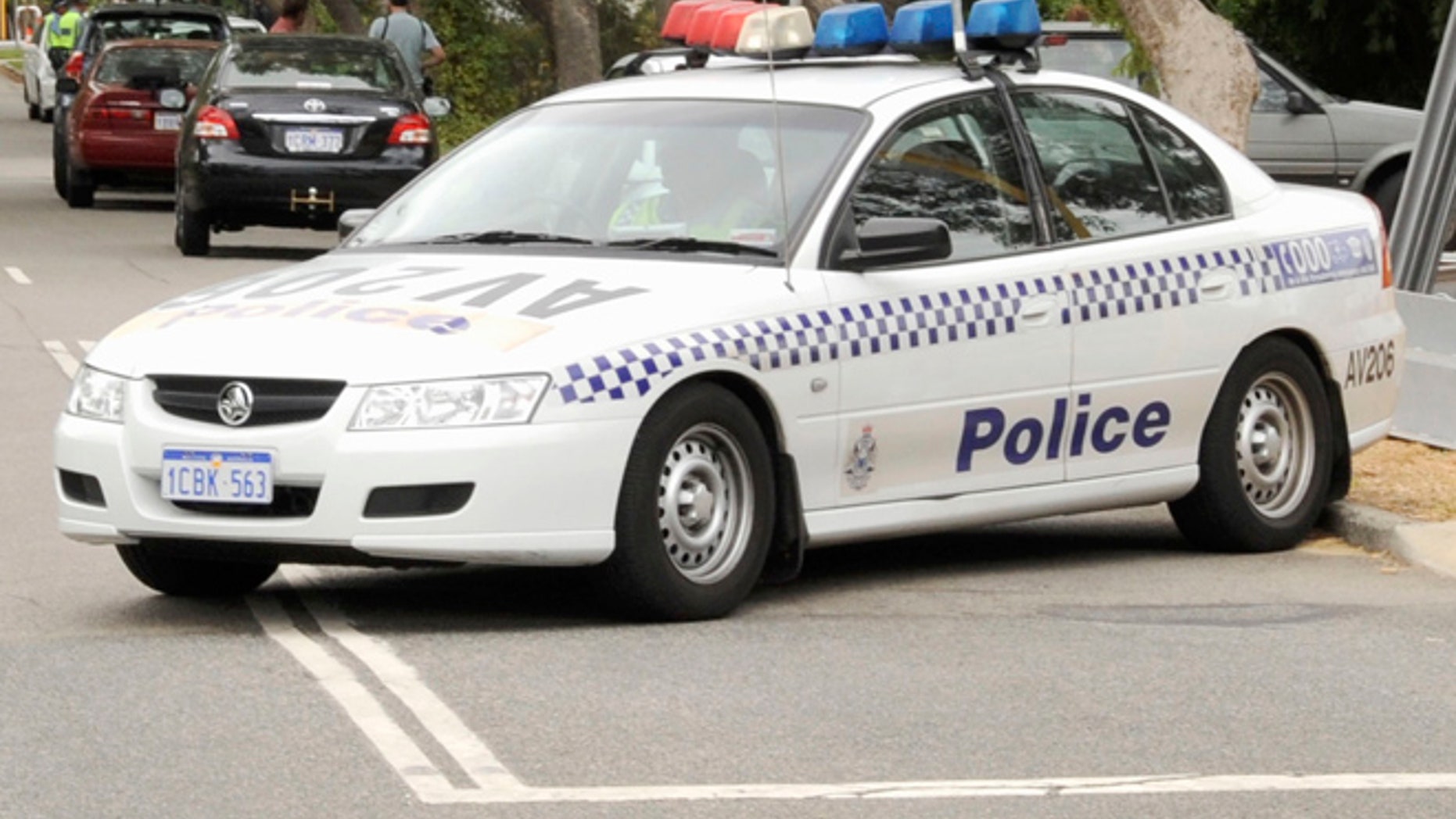 The last thing Ryan Ball would have expected when he agreed to host a teenage party was to be bashed to within an inch of his life.
KANSAS BAR SHOOTING SUSPECT SAID HE KILLED 'IRANIANS,' 911 CALL REVEALS
The 38-year-old Perth, Australia, man is in a critical condition in hospital after a shocking attack that has left him with head wounds so severe doctors have placed him in an induced coma to give him the best shot at survival.
Exactly what caused the injury hasn't been confirmed — but a sickening headbutt could be to blame.
AIR FORCE OFFICER DISHONORABLY DISCHARGED, SENTENCED IN SEXUAL MISCONDUCT CASE
"It is pretty horrendous, to tell you the truth. The doctors have said that they have put him in an induced coma ... he has got a fractured skull and bleeding on the brain and, yeah, he looks pretty messed up," Leon Ball said of his brother's desperate condition.
It was never supposed to be like this. Ball took all the right steps before the party at his home in the suburb of Padbury.
He told police what was happening and sent a polite note to the neighbors, and even included his number on it for them to call if they had any issues.
"This is a courtesy letter to inform you that we are having a party tonight," the note said.
"We apologize for the noise and hope you enjoy your night."
About 100 guests were expected and their names were at the door.
It was supposed to be a night of fun for teenagers to party safely following a school ball. It was for a friend's teenage daughter; he was simply providing the venue.
Leon Ball told Perth Now they believe he was trying to protect the young people at his home from gate-crashers when things got out of control.
Witnesses said up to 15 young men swarmed around the property about midnight and tried to get in by clambering over fences.
Party guests told of chaos where the intruders began "jumping the fences from all four sides."
To calm the situation, Ball shut the party down. But the gate-crashers who were hellbent on causing mayhem weren't finished.
Police have been told the intruders began picking fights with the young guests as they were leaving. It was during these confusing moments that Leon Ball believes his brother was critically injured.
"That is what is most traumatic about it ... knowing that he was probably trying to stop someone else from being hurt," he said.