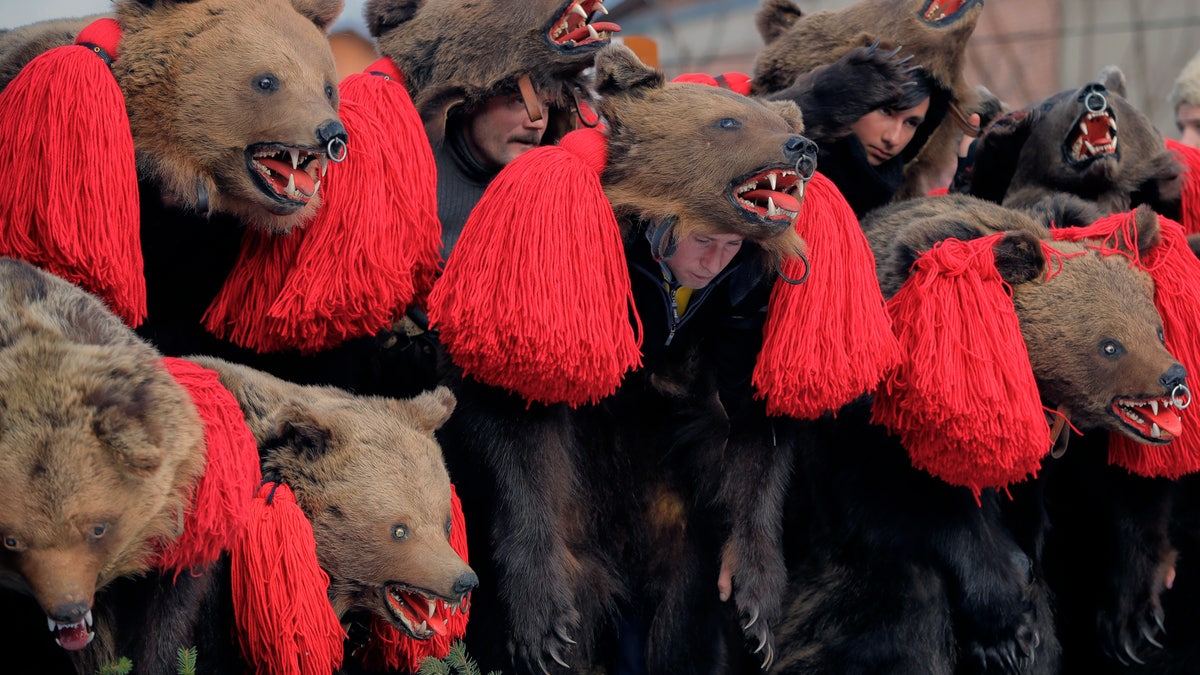 People in the streets of a central Romanian town performed a traditional New Year's bear dance on Friday.
NO HORSE? NO PROBLEM: GIRL TEACHES HER PET COW TO JUMP
Locals wearing bear furs and folkloristic costumes paraded in the streets of Comanesti, some 186 miles north of the Romanian capital, Bucharest.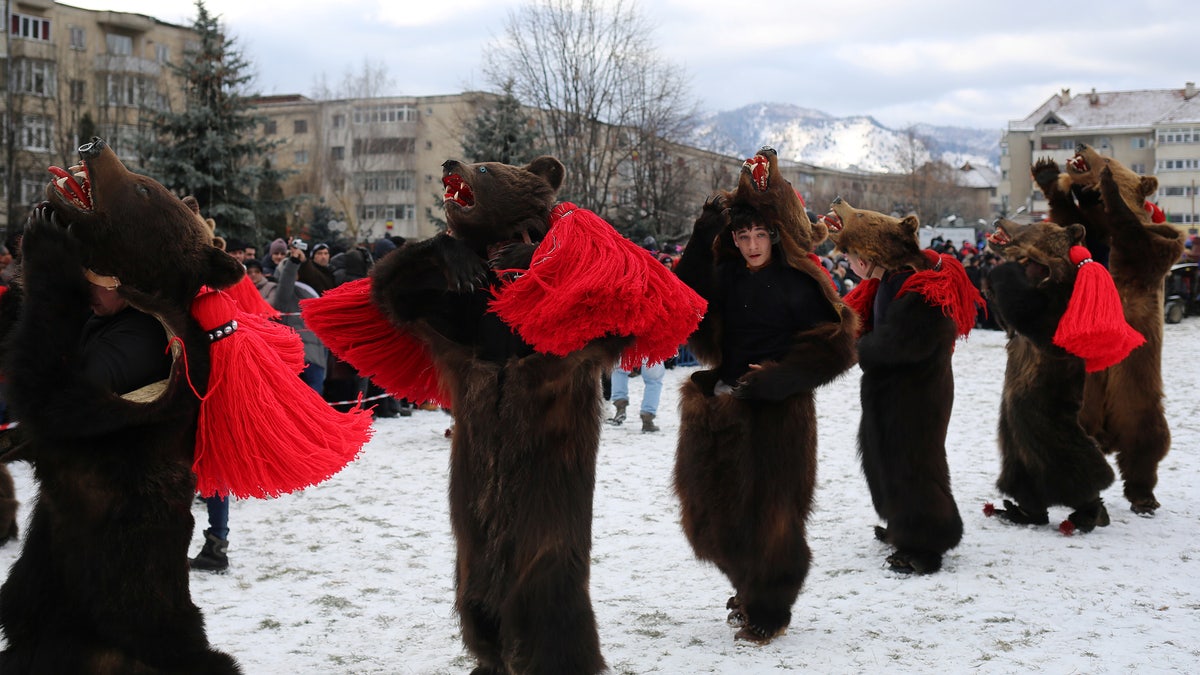 Fifty-two year-old Marauta, from the nearby village of Vermesti, says he's been taking part in the parade for 45 years and that the tradition is passed down from one generation to the next.
CANADIAN MAN SAYS HE PUNCHED A COUGAR IN THE HEAD TO PROTECT HIS DOG
People from all age groups could be seen dancing, playing musical instruments and singing as part of the ritual traditionally performed to mark the end of each year.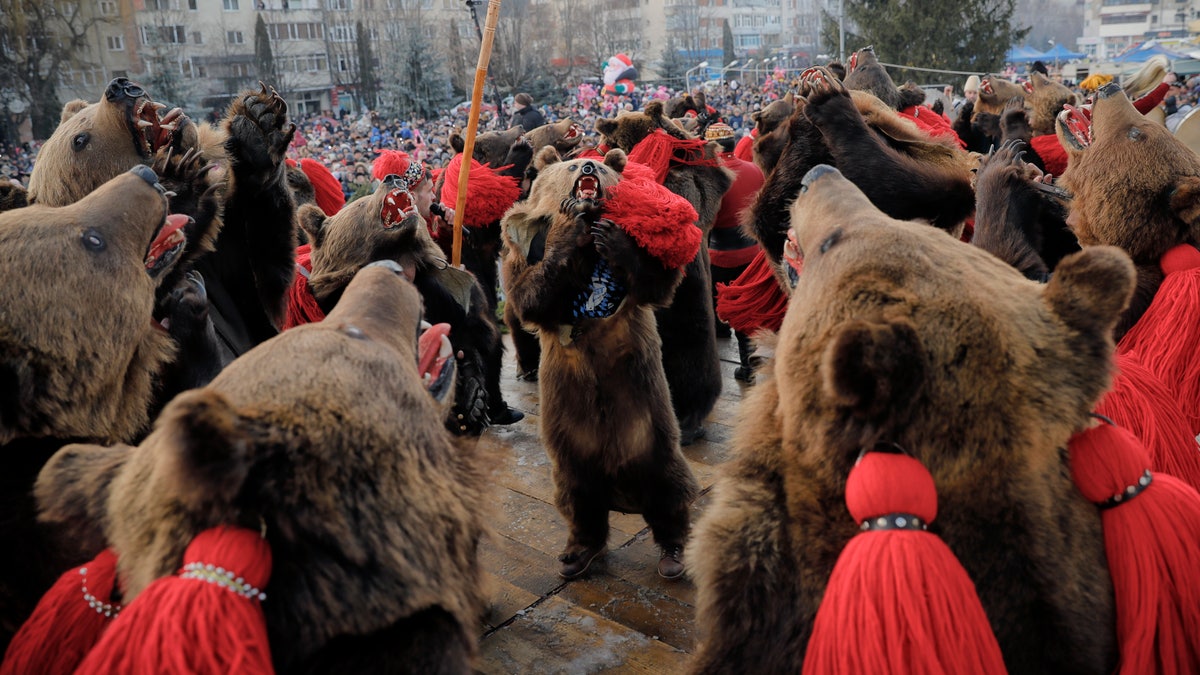 In pre-Christian rural traditions, dancers wearing costumes or animal furs toured from house to house in villages singing and dancing to ward off evil.
According to the legend, if a bear enters somebody's house it brings welfare, health and luck.
Despite Marauta's confidence in the tradition being passed from generation to generation, there are fears that this ancestral ritual may eventually disappear.
A large number of young Romanians left the area in recent years, looking for a better life within the European Union, which Romania joined in 2007.