Paris bomber's missing phone found under big pile of papers at police station
NEWYou can now listen to Fox News articles!
A Belgian police station apparently was so cluttered that investigators didn't realize a missing phone that belonged to one of the Paris suicide bombers was hiding under a giant pile of paperwork, local media reported Tuesday.
The phone belonged to 31-year-old Brahim Abdeslam, who killed himself in the massacre in November 2015, the BBC reported. His younger brother, Salah Abdeslam, was the only surviving attack suspect, and was sent to a French jail.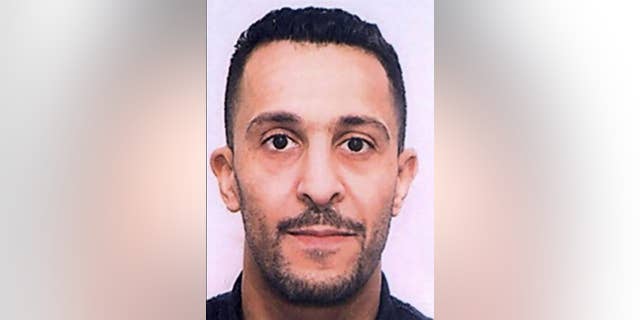 STING REOPENS BATACLAN 1 YEAR AFTER PARIS ATTACKS AMID HEAVY SECURITY
Belgian police were supposed to hand off the recovered phone to anti-terror investigators -- but mistakenly kept it at the station in Molenbeek, according to local media. Police reportedly intended to use the phone to investigate possible drug links.
"The phone's contents had been backed up before it was lost. All the information was in our system so the loss had no impact on the investigation," Brussels West police spokesman Johan Berckmans told the BBC.
DISNEYLAND PARIS SEES RECORD LOW ATTENDANCE AMID TERRORISM CONCERNS
The Islamic State terror group claimed responsibility for the attacks, citing France's military operation against extremists in Iraq and Syria alongside U.S. and other forces.
Seven attackers were killed the night of the attacks, either by blowing themselves up or being shot by police. Two others were killed in a police raid five days later. Salah Abdeslam managed to stay one step ahead of investigators until they finally caught him four months later in Belgium.
Other members of the network survived, plotting new violence from family apartments in Belgium and Islamic State bases in Syria or Iraq. Days after Abdeslam's arrest, three attackers set off bombs in the Brussels airport and a Brussels subway train, killing 32 people.
France has long been a favored target of religious fundamentalists because of its strict secularism, including laws banning Muslim headscarves in schools and face veils in public. Many of the attackers were French Muslims from communities frustrated by decades of failed integration efforts and entrenched discrimination.
The Associated Press contributed to this report.