Paris attacker apparently pledged allegiance to ISIS in video
The Chechnya-born attacker who fatally stabbed a man and injured four other people in Paris Saturday night, apparently pledged allegiance to the ISIS terror network in a video made before his death.
In the video, obtained by the Middle East Media Research Institute (MEMRI), a man identified as 20-year-old Khamzat Azimov called on ISIS supporters living in the West to immigrate to the group's so-called "Caliphate" or else carry out attacks locally.
"They have closed the doors of immigration in our faces, so let's strike them in the center of their homes," the man said in French, adding, "We are on the truth ... despite the alliance of all these unbelievers against us, they will not fulfill their goal."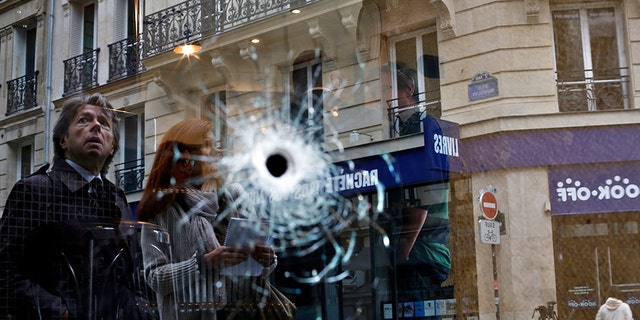 Addressing the so-called "unbelievers," Azimov apparently said: "It is you who began bombing the Islamic State ... so when we respond and take vengeance, you weep. If you wish to stop us, then pressure your government, and I am not the first to inform you of this, for other brothers who preceded me informed you of this before carrying out their operations ... but you refrained from answering [our call.]"
"It's beginning to look like he wasn't necessarily an independently inspired actor, after all," a counterterrorism source told Fox News. Amaq, ISIS' so-called "news agency" that released the Azimov video, intially said the assailant acted in response to the group's calls for supporters to target members of the U.S.-led anti-ISIS military coalition. The source described that response as "the standard template" used by ISIS after so-called "lone wolf" attacks.
France's military has been active in the coalition since 2014, and ISIS adherents have killed more than 200 people in France in recent years.
Multiple media outlets, citing French officials, have reported that Azimov's name was on a police watchlist of suspected radicals. However, Interior Ministry spokesman Frederic de Lanouvelle said Azimov had a clean criminal record and did not know his victims.
Meanwhile, a French judicial official told The Associated Press that Azimov's parents and a friend of his had been taken into custody for questioning. The parents were detained in Paris' northern 18th district and the friend was detained in the eastern French city of Strasbourg on Sunday afternoon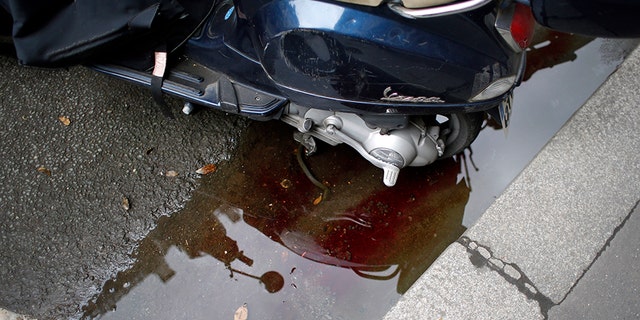 French media reported Sunday that Azimov had lived in Strasbourg, which is 306 miles from Paris. It was unclear if he was residing with his parents in the French capital when he carried out the attack.
SUSPECT IN DEADLY PARIS KNIFE ATTACK WAS NATIVE OF CHECHNYA, OFFICIAL SAYS
Witnesses reported hearing the man shouting "Allahu akbar," the Arabic phrase for "God is great," during the attack.
Chechnya's president insisted Sunday that France bears responsibility for the knifings, pointing out that Azimov only held a Russian passport until he was 14-years-old.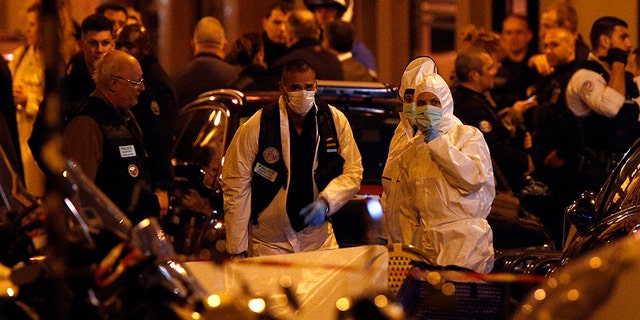 "I consider it necessary to state that all responsibility for the fact that Khazmat Azimov went on the road of crime lies completely with the authorities of France," Chechen President Ramzan Kadyrov said. "He was only born in Chechnya, and his growing up, the formation of his personality, his views and persuasions occurred in French society."
The attacker targeted five people and then fled, according to Paris police and a witness. When police officers arrived minutes later, he threatened them and was shot dead, police union official Yvan Assioma said. Several witnesses said the attacker ran directly toward police.
A police official said the assailant didn't have identity documents with him during Saturday's attack but was identified thanks to DNA.
Among the injured was a 34-year-old man from Luxembourg, the foreign ministry of the small country north of France said in a statement. The four people injured are out of life-threatening danger, French Interior Minister Gerard Collomb said.
Collomb held a special security meeting Sunday to address the Paris attack.
U.S. Secretary of State Mike Pompeo said the United States would lend a hand in the investigation.
"The French authorities with all the intelligence help the United States can provide will do our best to unpack this in the coming hours," Pompeo told "Fox News Sunday."
In a statement released Sunday evening, White House press secretary Sarah Sanders said the U.S. "strongly condemns yesterday's terrorist attack in Paris. Our thoughts and prayers are with the victims and their families. We stand in solidarity with the French people and their government against this vicious act of terrorism, and pledge any assistance needed. Acts like this only strengthen the resolve of the global coalition to defeat ISIS and drive it out of existence."
The Russian Embassy in France said it has requested more information on the attack suspect. Some refugees fleeing wars in Chechnya in the 1990s and early 2000s settled in France, but Chechens have not been responsible for past high-profile attacks in the country.
Two Chechen brothers, Tamerlan and Dzhokhar Tsarnaev, were behind the deadly bombing of the Boston Marathon in 2013.
Fox News' Catherine Herridge and The Associated Press contributed to this report.